DWX-52DCi
Dental Milling Machine with Automatic Disc Changer

The ultimate in ease, material flexibility and unattended production, the DWX-52DCi dental milling machine with automatic disc changer expands your lab production and profit. With a 6-slot Automatic Disc Changer, 15-station Automatic Tool Changer and other automated features, it gives users of all skill levels an exceptionally powerful, efficient and affordable dental restoration solution.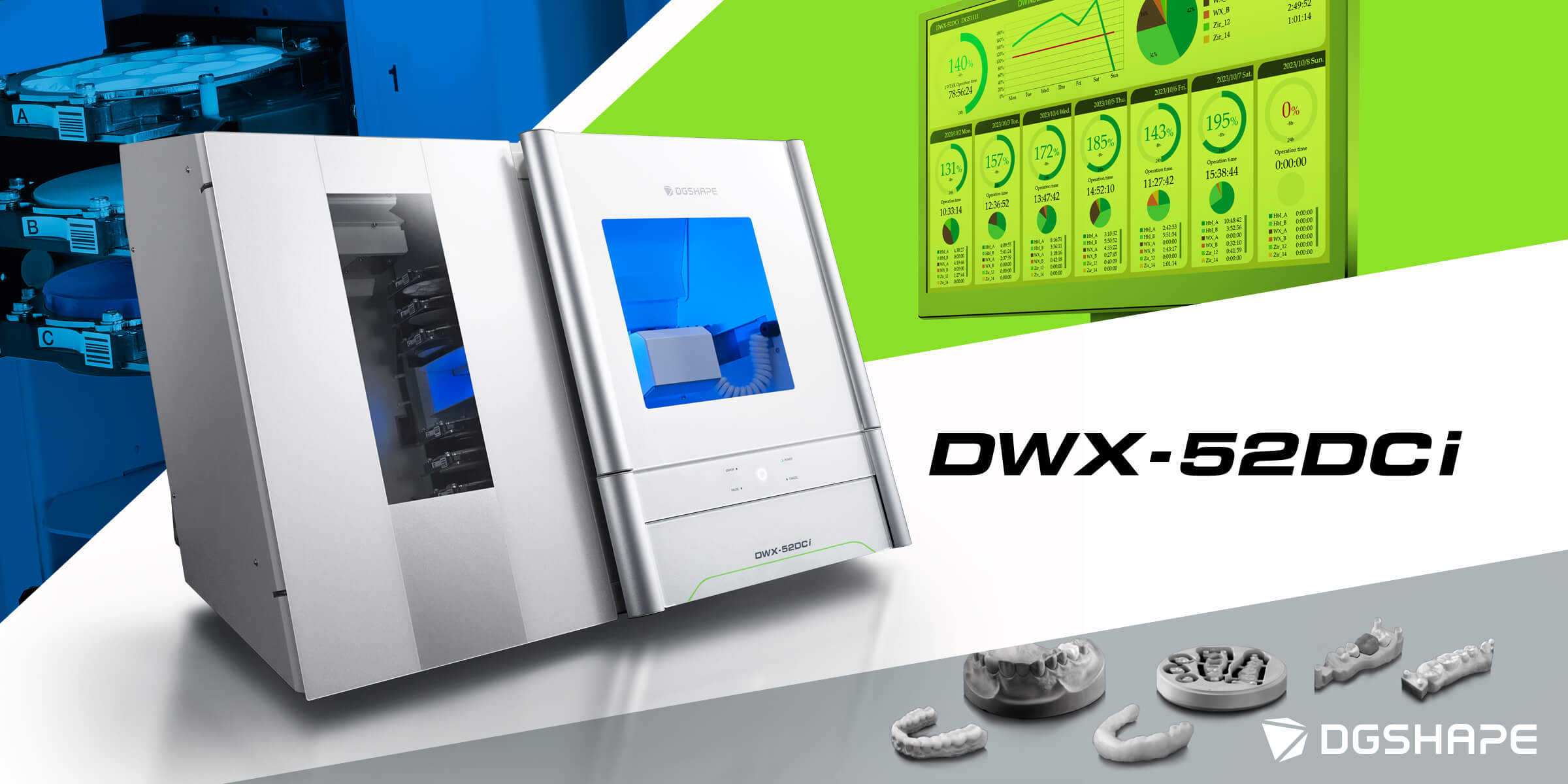 Automatic Disc Changer
(ADC)
Load the six material adapters with different shades of zirconia or any combination of material discs to suit your needs. Assign them with milling jobs and let the automatic disc changer do the rest.
The adapter system enables multi-device adapter integration. The same material adapters can be milled on both the DWX-52DCi and DWX-52D for a convenient and scalable milling solution.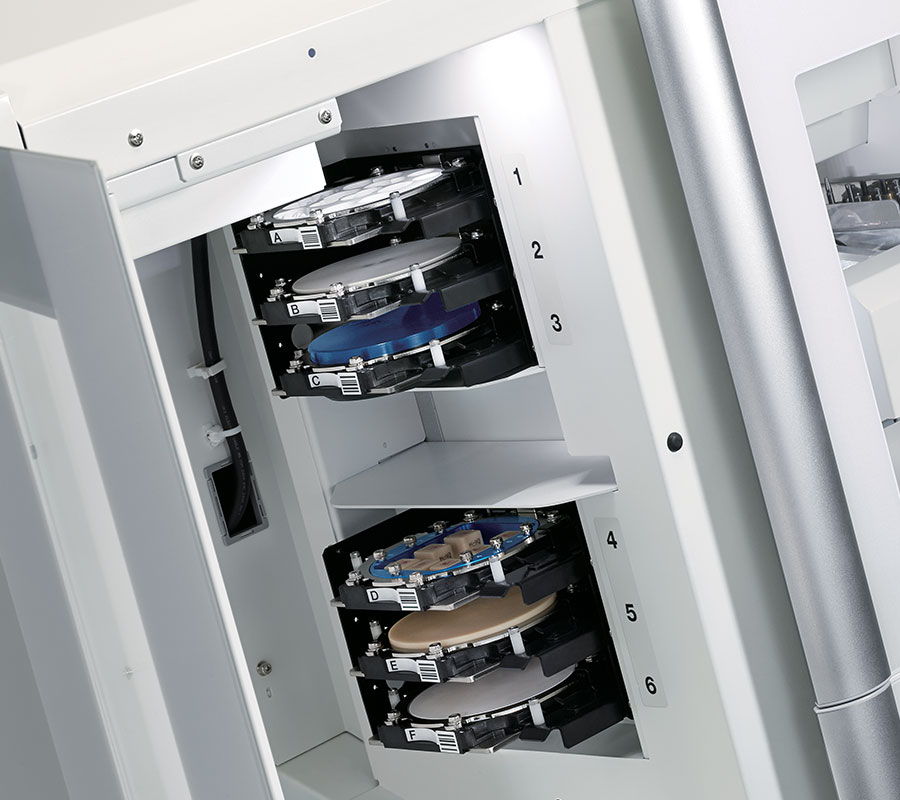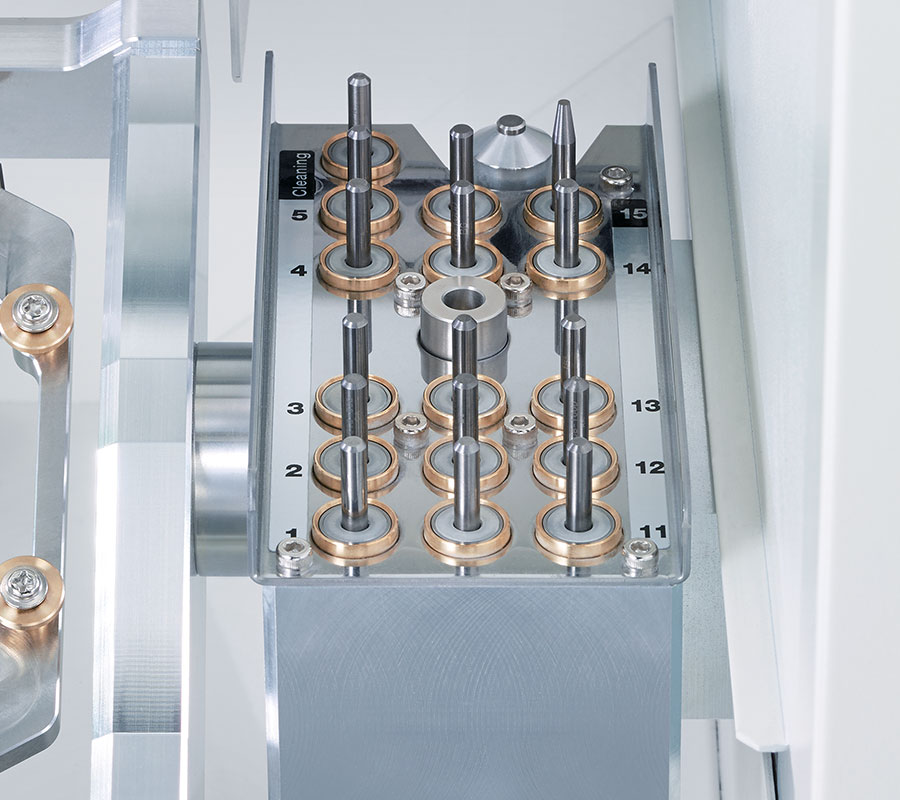 Automatic Tool Changer
(ATC)
Load the 15-station ATC with a variety of diamond coated, carbide and DGSHAPE by Roland hybrid tools to continuously mill jobs in different materials and multiple shades of zirconia without stopping production.
Intelligent Tool Control
Part of the simplified VPanel operation, an Intelligent Tool Control (ITC) function automatically swaps out tools that have reached their user-defined lifespan with a designated "partner tool" without needing to pause production.
| Feature | Description |
| --- | --- |
| Six Adapters Included | For an easy set-up and operation, right out-of-the-box. |
| Intelligent Tool Changer (ITC) | Knows which tool to automatically swap out when tools have reached their designated lifespan. |
| 5-axis Milling | Ball screw-driven system with 5-axis positioning or simultaneous operation. |
| Virtual Machine Panel (VPanel) | A user-friendly VPanel enables easy production and device monitoring – including advanced email notifications. |
| Ionizer | Reduce dust and static when working with PMMA. |
| Clean Milling Environment | A powerful auto-on internal dust collection system and automatic cleaning brush ensure a clean milling environment. |
| Air Pressure | Automatically changes air pressure based on the CAM material data. |
| Additional Storage | Store tools, jigs, adapters and more in a handy, built-in storage draw. |