Medit i500 receives Red Dot Award: Product Design 2019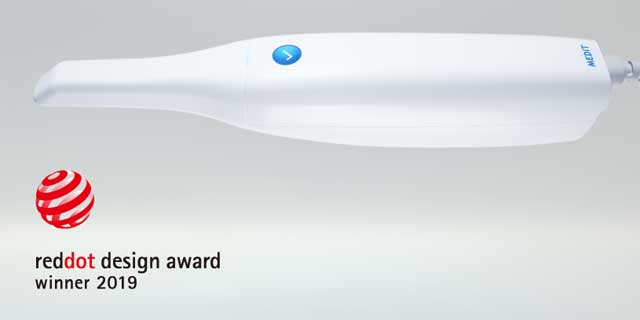 The Medit i500 intraoral scanner was awarded for its simple and intuitive design. In addition to fulfilling its main purpose as a simple to use yet sophisticated medical device, the i500 was also designed to also be aesthetically pleasing, increasing both the convenience and satisfaction of users.
Red Dot
The Red Dot is the award for high design quality. The international jury awards the coveted seal of quality only to products that have an outstanding design.
Back to Blogs