With over 45 new and 85 upgraded capabilities, DentalCAD 3.1 Rijeka can save you time and streamline your operations from treatment planning to design and manufacturing!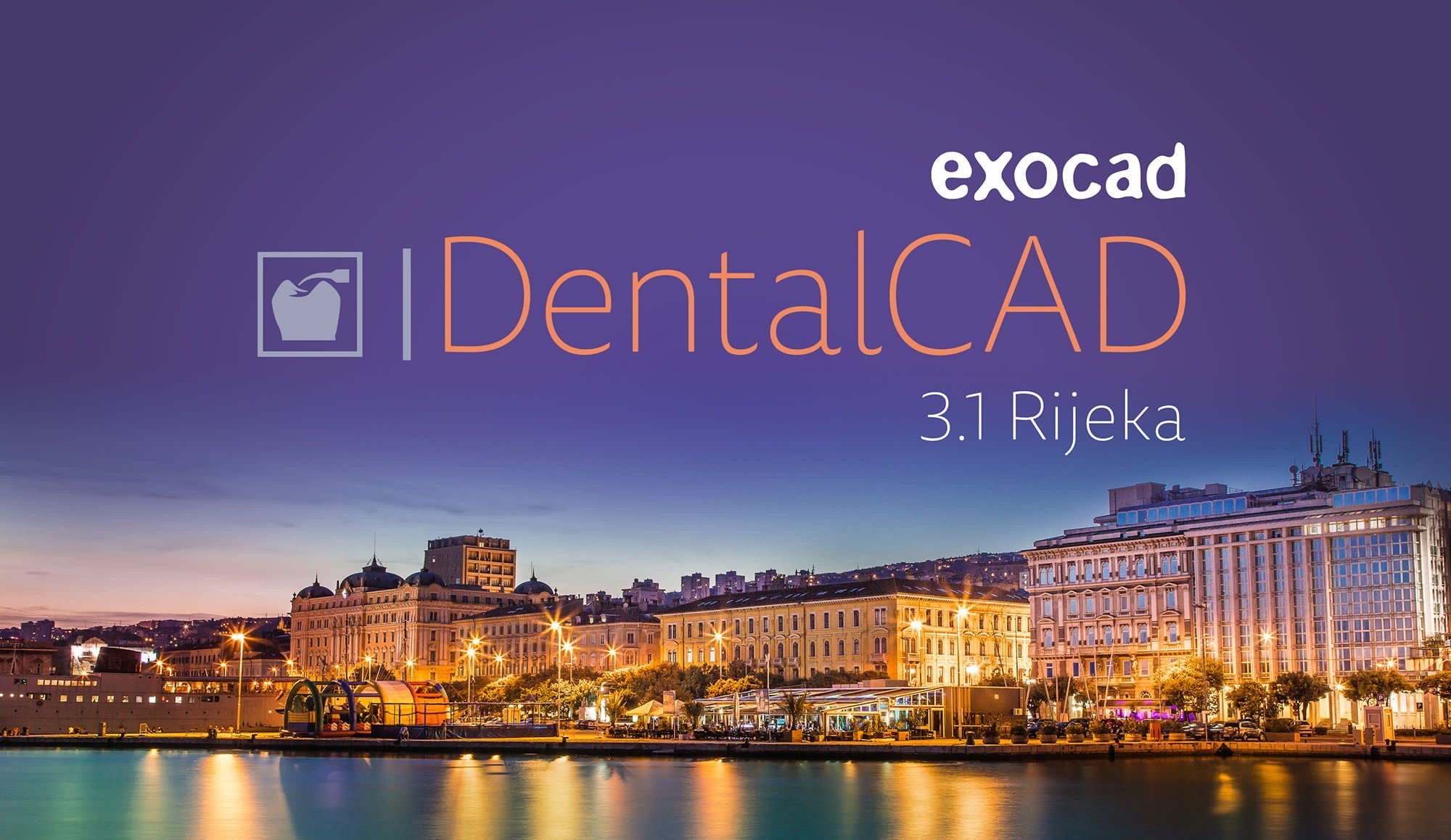 Easy collaboration between labs and dentists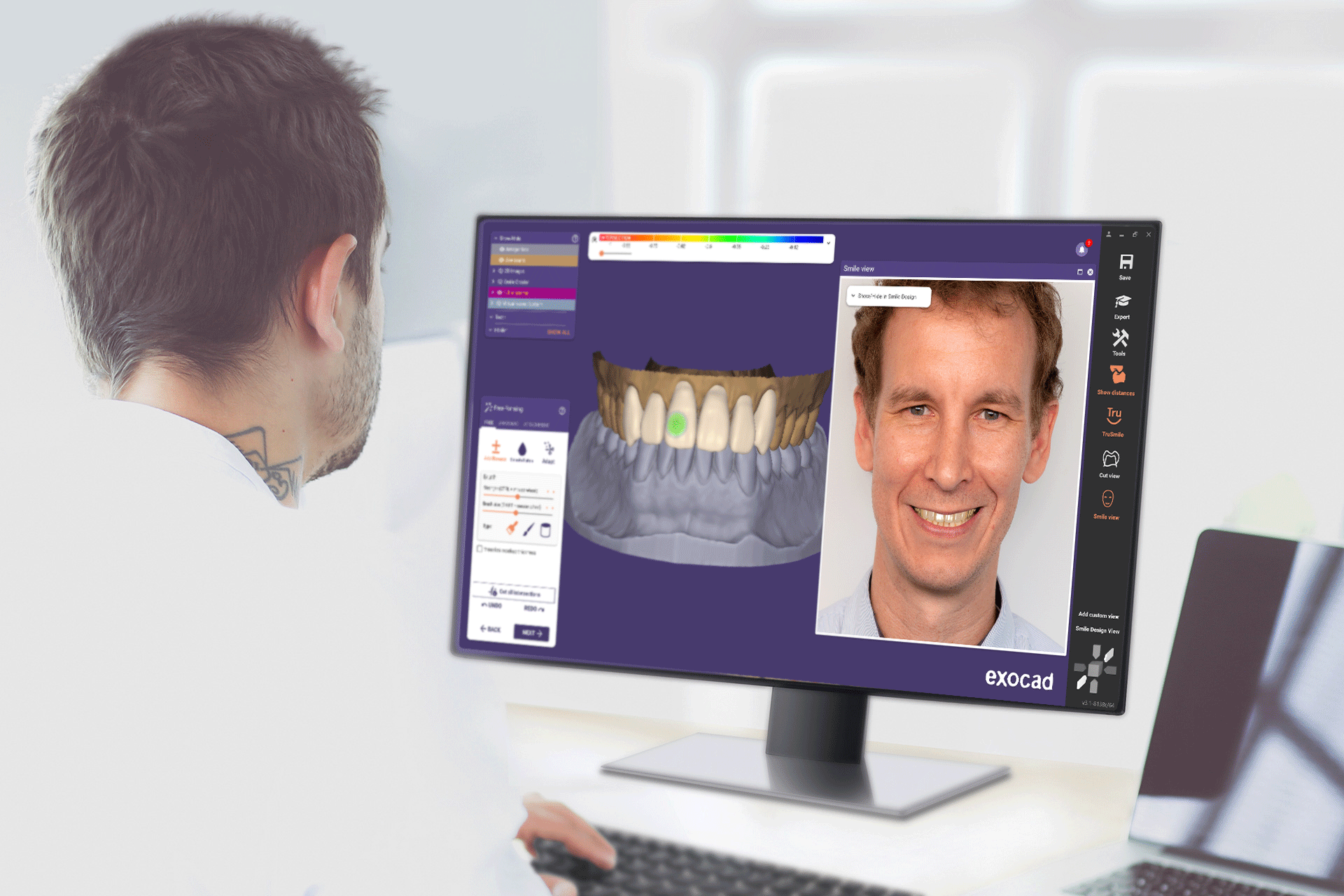 Smile Creator
Exocad's smile design add-on module includes new visualization and documentation features.
Color correction has been improved for more realistic preview shots.
New before-and-after slider view.
New "Smile Design" PDF report enables thorough documentation of the aesthetic design process, allowing laboratories and dentists to communicate more effectively.
New "Smile Window" for rapid in-face visualization throughout the CAD workflow—see the design outcome in real time within the patient photo.
Get more out of designs
Reuse custom tooth setups
Boost efficiency and reuse designs across the patient case journey.
For a mock-up model, a clip-on grin, a temporary repair, and the final job use the same form and configuration.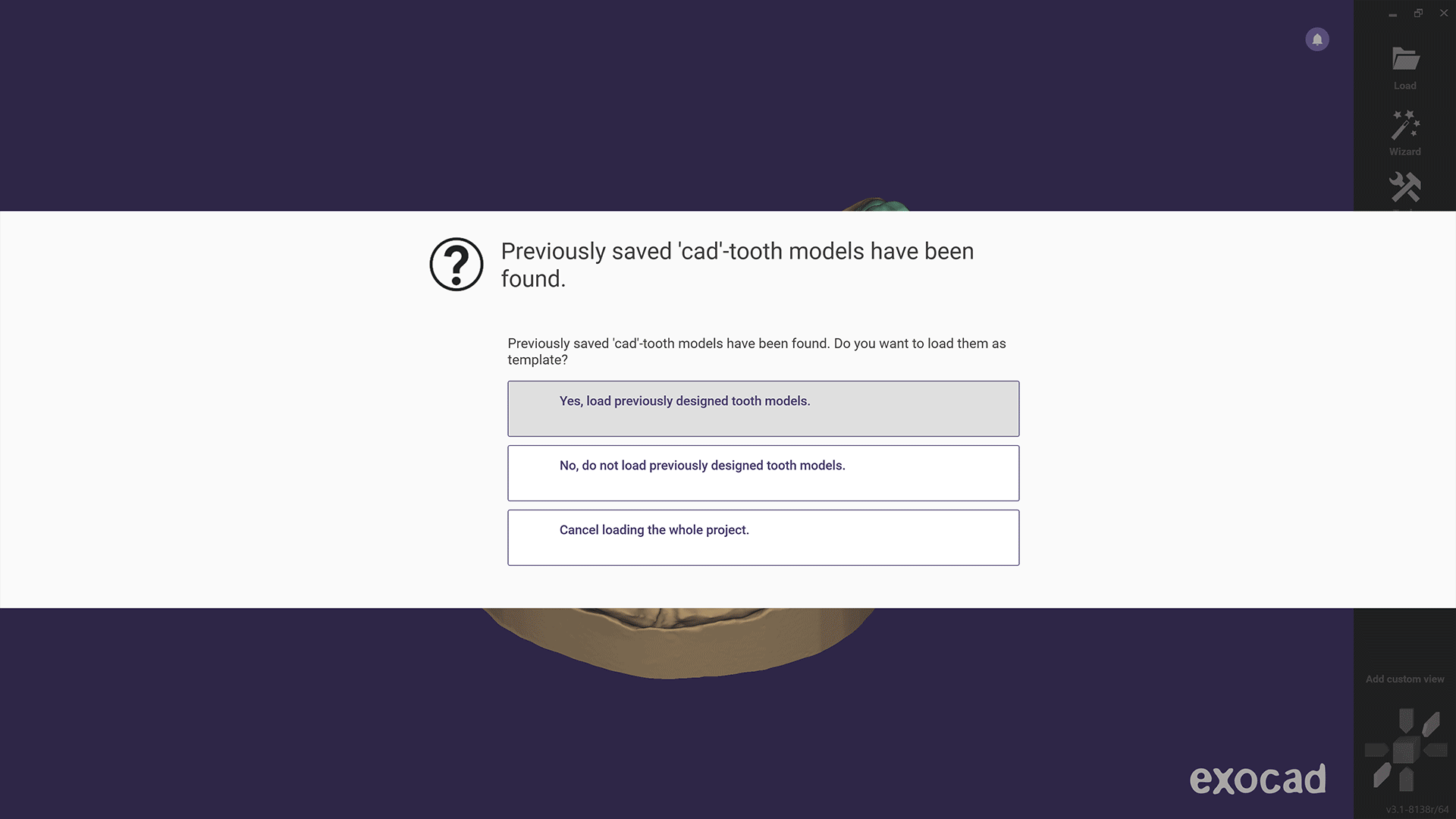 Few steps to a final restoration
Design booth single-unit restorations as well as sophisticated upper and lower restorations in one go.
On the fly, recalculate and visualize articulator motions.
With the enhanced Instant Anatomic Morphing feature, you may create single-unit restorations with fewer clicks.
Enjoy even more highly automated crown production when a pre-op scan is available—the prior anatomy duplicates automatically, making it quicker and simpler to maintain the patient's function and anatomical form.
Full Denture Module Enhancement
Gain greater control over your denture design.
Customize posterior arrangements as well, giving you even more choice over denture settings.

Easily expand libraries by saving individual presets, now also in single-arch dentures.
Model Creator is now more intuitive.
Model Creation s now considerably more automated.
The new "Quick Models" feature for highly automated model production saves time and reduces user input during the model design process.

Choose from three distinct types of fast models to match your specific requirements.
Integrate more smoothly with lab equipment
Market-leading Virtual Articulator
This refined module provides the best functionality.
More actual, physical articulators are accurately simulated by the Virtual Articulator Module than by any other CAD software.*

Now compatible with even more devices, such as the well-known articulators from SAM and Ivoclar.
*Data on File
Mill and print with ease
Exocam offers more user-friendly processes, while exoprint offers additional integrations.
The integrated CAM solution for milling machines from exocad, exocam, has recently been updated and now offers a more user-friendly production workflow that requires minimal training to do most CAM-related activities.

More than 40 3D printers, including those from the most well-known manufacturers, may be directly integrated into the production workflow from exocad thanks to the expansion of exoprint's 3D printing integration.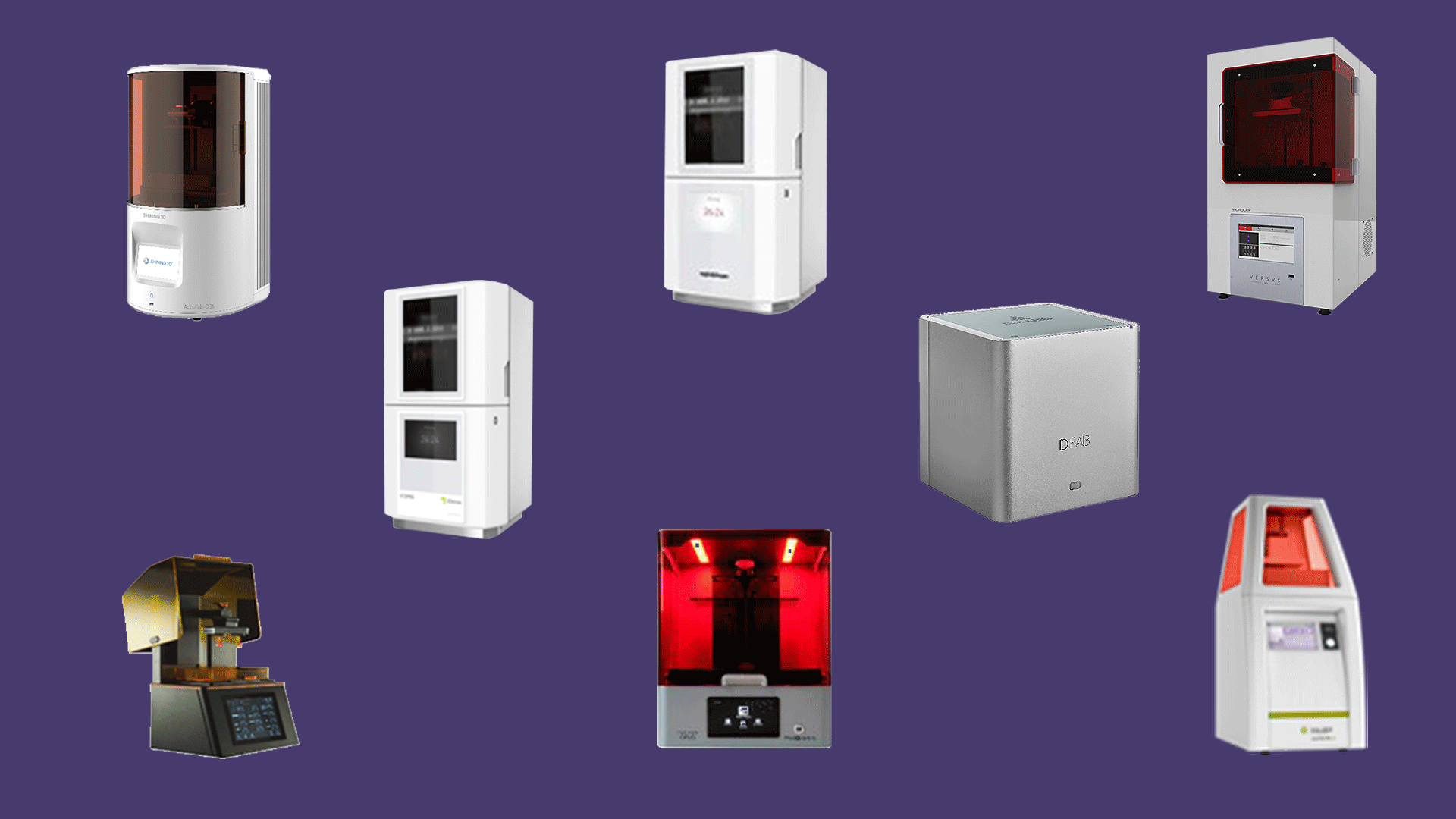 Further major highlights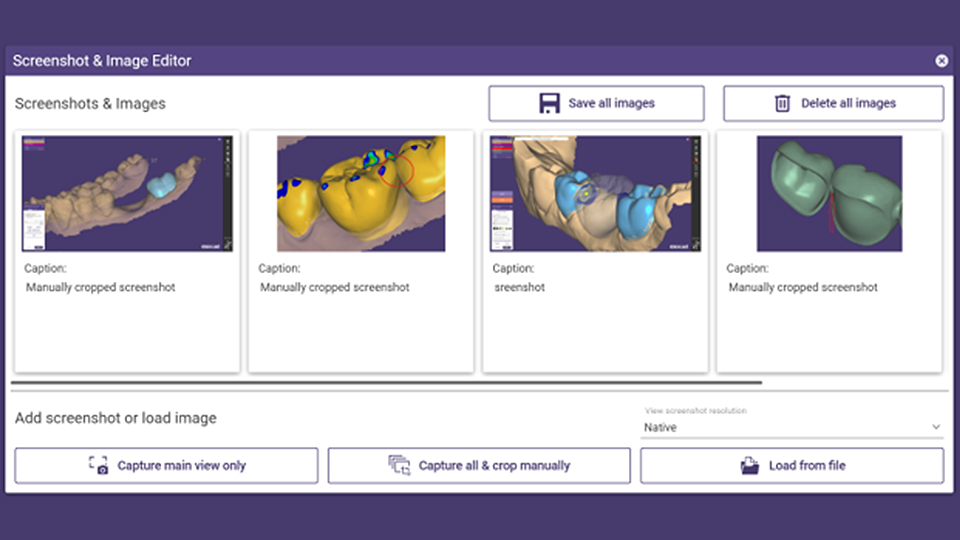 Improved case documentation
New built-in screenshot management tools make it possible to collect, edit, and tag screenshots.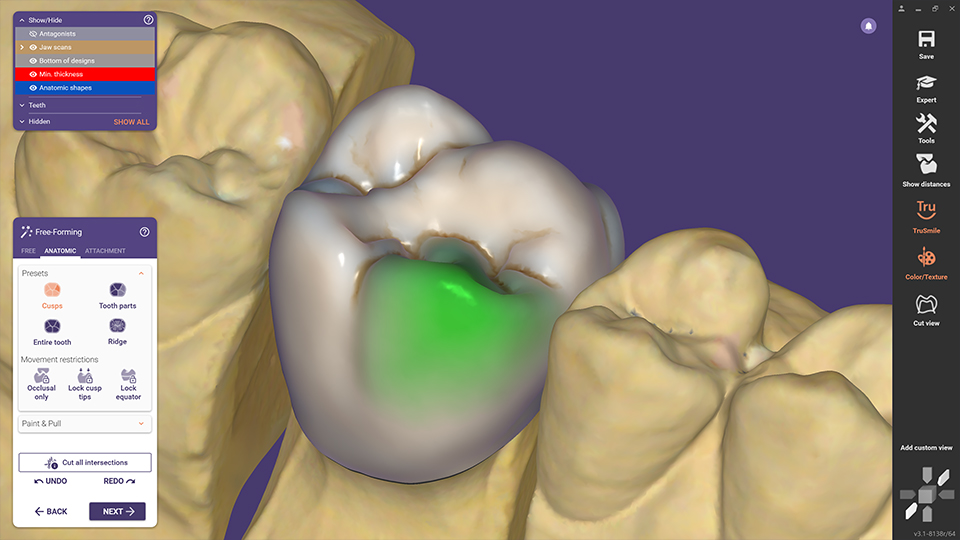 Anatomic free-forming features for improved use
The affected parts of the design are now visually highlighted, offering a quick overview of the adaptation parameters to be applied.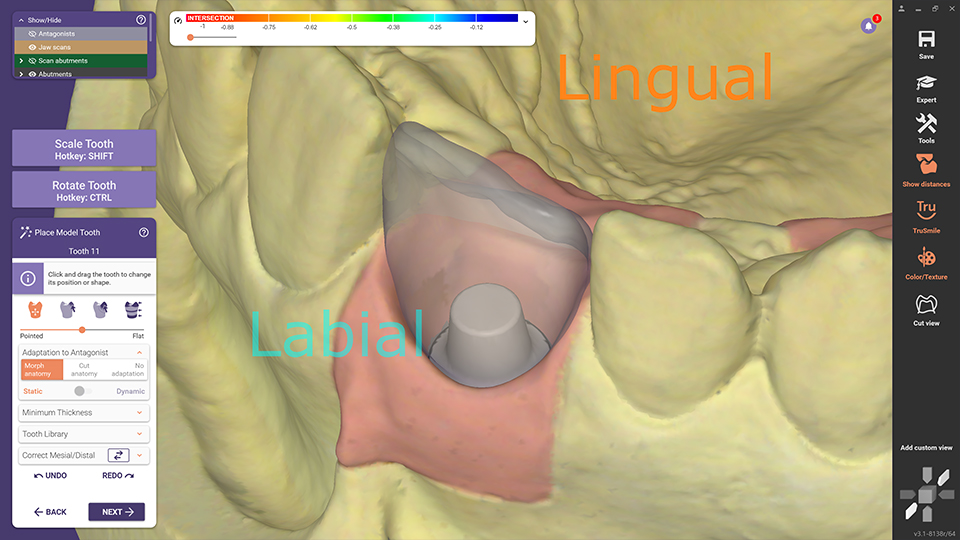 New stock abutment design workflow
Enables the design of implant-based restorations based on stock abutment libraries.
Purchase DentalCAD today!
The new Rijeka release is now available at no extra charge to all exocad customers with a valid upgrade contract. exocad customers with a permanent licence without an upgrade contact must purchase one in order to use the new release. Find out more about upgrade possibilities by contacting Scott Gillespie at 905-902-0008 or sgillespie@emeralddental.com