Cyborg Sale of Exocad Exclusively from Emerald Dental Works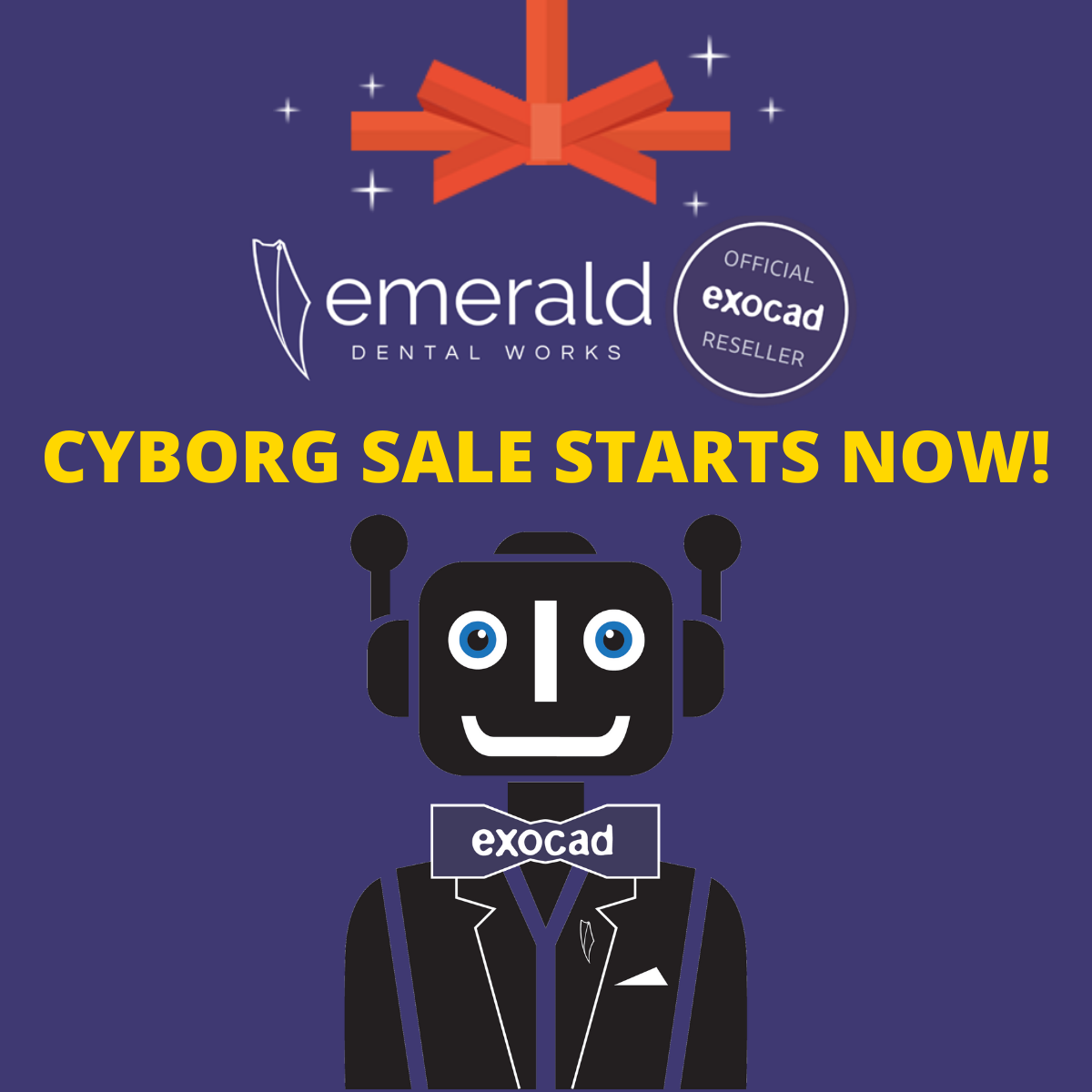 Get Exocad Galway by November 30, 2021, with a savings of up to $2700.00
Exclusive Offer:
Buy Exoplan with Guide Creator for the price of Guide Creator.

Exclusive Offer:
Buy DentalCAD Core Crown and Bridge and a Module. Next Module 1/2price*
Buy 2 Modules get? two at half price*
*The ½ price Modules are equal to or less the cost of Modules purchased.

Exclusive Offer:
Buy ChairsideCAD and get Auto Articulator and TruSmile for free.

Contact us by November 30, 2021, to receive these exclusive exocad promotions.

The countdown starts now…
Also Included:
All purchasers of these exocad offers will be invited to a hands-on builder's course on February 5, 2022. The location will be announced. This is a value of $500.00 completely complimentary with your purchase.
Back to Blogs