Our COVID-19 emergency preparedness and support commitment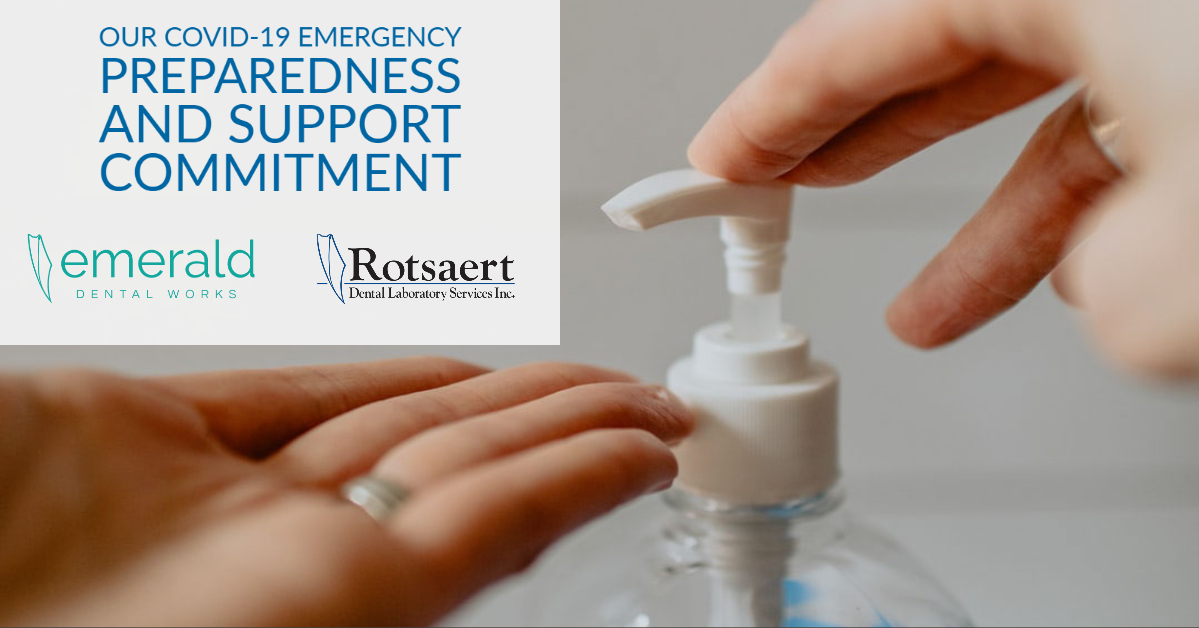 ---
The COVID-19 pandemic represents a significant health and economic threat to Canadians everywhere. Rest assured that the health and well-being of our clients and team members is always our top priority. Emerald Dental Works has always followed strict guidelines on infection control, which is vital now more than ever.
A recent message from the RCDSO "recommends that all non-essential and elective dental services should be suspended immediately. Emergency treatment should continue."
In light of this recommendation, we have suspended meetings, travel and visits to our premises. Our clients may send us emergency cases, and we will ensure the highest level of quality, service and attention to detail in fabricating the patient's prosthesis. We will also service your equipment and supply needs on a timely basis.
Thank you for your continued support and confidence in our team at Emerald Dental Works Inc.
We will weather the storm that is COVID-19 together.
Nicole Rotsaert, RDT
President
Back to Blogs