DESIGN > HPR solutions powered by exocad®
HPR solutions powered by exocad®
We believe that exocad® is the strongest and most versatile dental CAD system available today. The complete configuration of each library is the strength of exocad® and the factor that sets it apart from competing software. All of the anatomical shapes of the elements are fully configurable by the user by inserting standard anatomies of various manufacturers or by directly importing anatomies scanned independently.
Through exocad® the modelling of inlays or veneers is extremely easy and fast. Regarding the modelling of implants, exocad® today represents the most powerful and flexible tool available. From a single customized abutment to a bar with particular profile connections, everything is extremely fast, efficient and intuitive.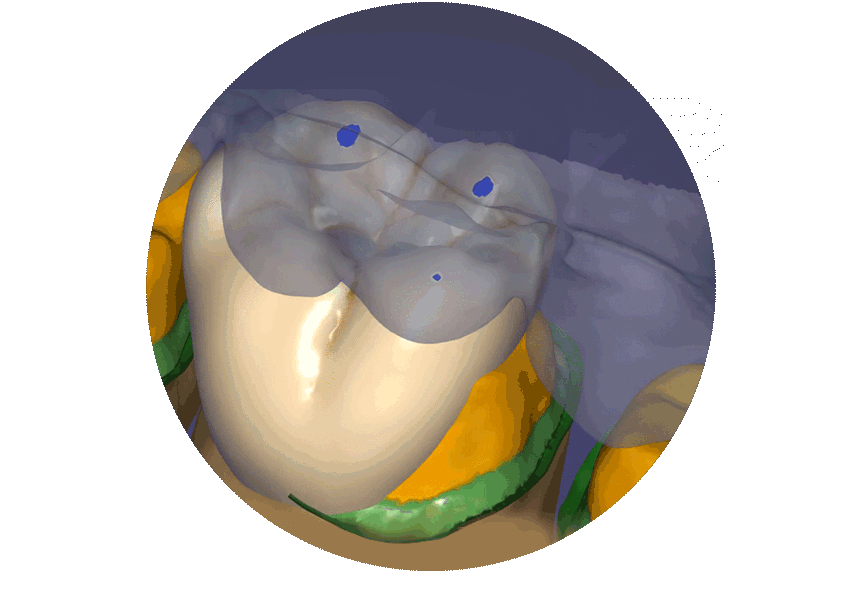 Explore the next level of excellence in guided surgery with the all-new exoplan 3.0 Galway*
The new exoplan is bursting with added features and enhanced tools to increase your wealth of possibilities in guided surgery and to further improve patient care.
*Note: exoplan 3.0 Galway is 510(k) pending and not available in the US.
Easy anchor pin placement
The correct positioning of the surgical guide, especially on edentulous jaws, is challenging to implement without additional fixation. Anchor pins ensure precise placement of the surgical guide on edentulous jaws.
Denture-based surgical and fixation guide
You can now design both: a surgical guide and a fixation guide, based on the shape of the original denture.
Benefit from the dual-scan protocol
Align two CT or CBCT scans with the dual-scan protocol: one of the patient wearing a radiographic guide and one of the radiographic guide only. This enables safe planning of edentulous cases. Patients with existing dentures do not require any analogue or digital impression of the jaw, as the existing denture can be used.
Mastering edentulous cases
---
Edentulous case planning
Guided surgery offers precision and predictability. Plan your edentulous patient treatment with implant-supported restorations.
Faster planning, fewer steps, more automation
---
Easier implant selection
Navigate through the comprehensive implant library with rapid search and efficient filtering to quickly find your implant of choice.
Automatic panoramic curve detection
For an even faster and smoother workflow!
From smile design to final restorative design – all on one platform
Impress your patients by directly using your Smile Creator* design in exoplan. Discuss the implant case and increase patient engagement.
* Smile Creator is available separately.
Improved integration with DentalCAD
exoplan 3.0 Galway offers smooth integration with DentalCAD. The immediate load feature, popular for provisionals, has been further improved: The original prosthesis scan is now automatically loaded into DentalCAD, enabling a model-less workflow.
Improved reports
The important implant planning and surgical reports are easy to understand while containing even more helpful information.
New: 3D printer presets
Easy: Thanks to optimized 3D printer presets your surgical guides will fit out of the box.