Technorama 2023 | Live Demo of Exocad's Denture Design with Ben Laroche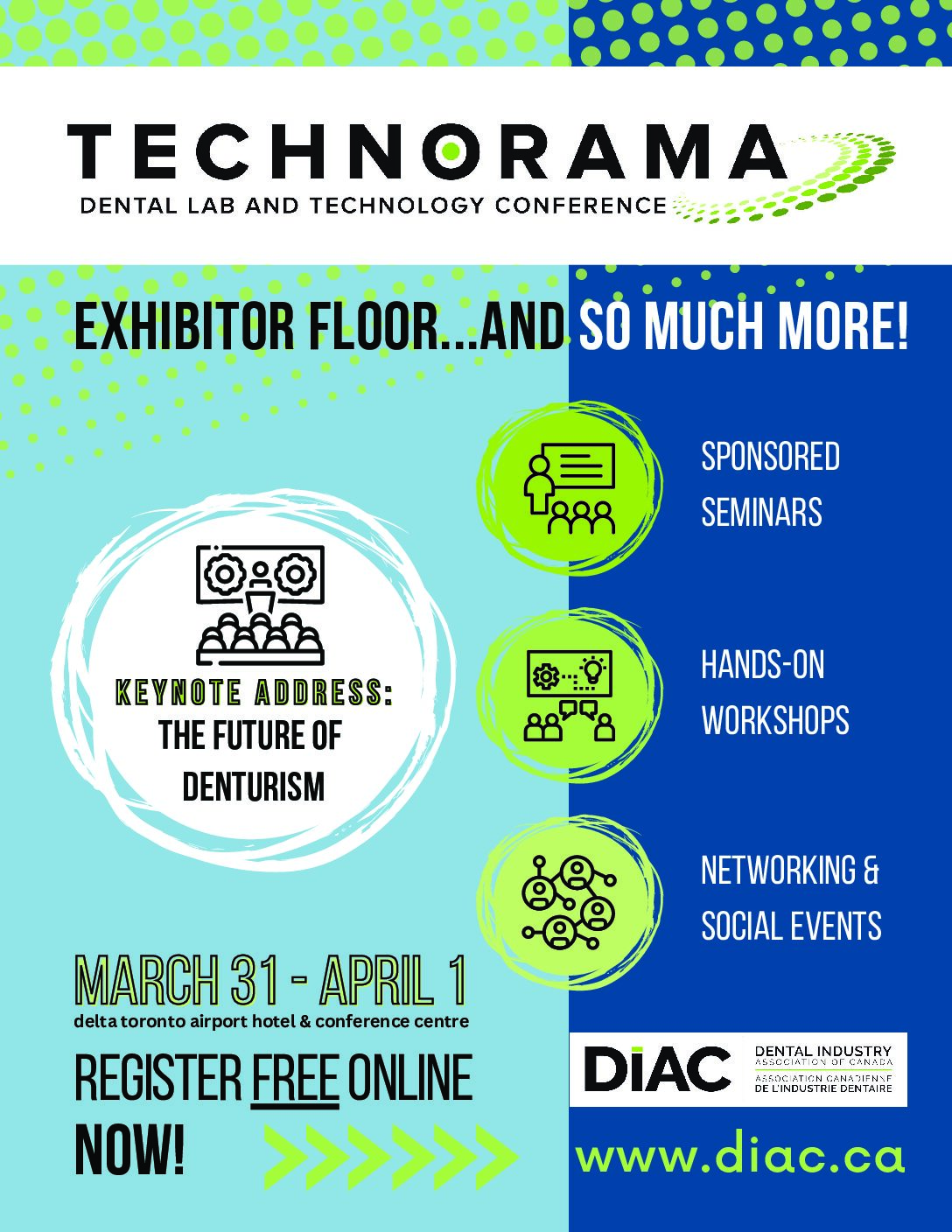 Overview:
Join us and Ben Laroche at booth 107 for a live demo of Exocad's Denture Design at Technorama 2023 on Friday. March 31, 2023, from 3:00 pm - 4:00 pm and 5:30 pm - 6:30 pm.
Are you in need of equipment? It is important to purchase from someone who knows the systems inside out and who understands the Dental Lab business. Emerald Dental Works will create custom Bundle Packages for your specific needs. Visit us at booth 107 to learn more about the new products that will help you achieve your goal in Digital Dentistry.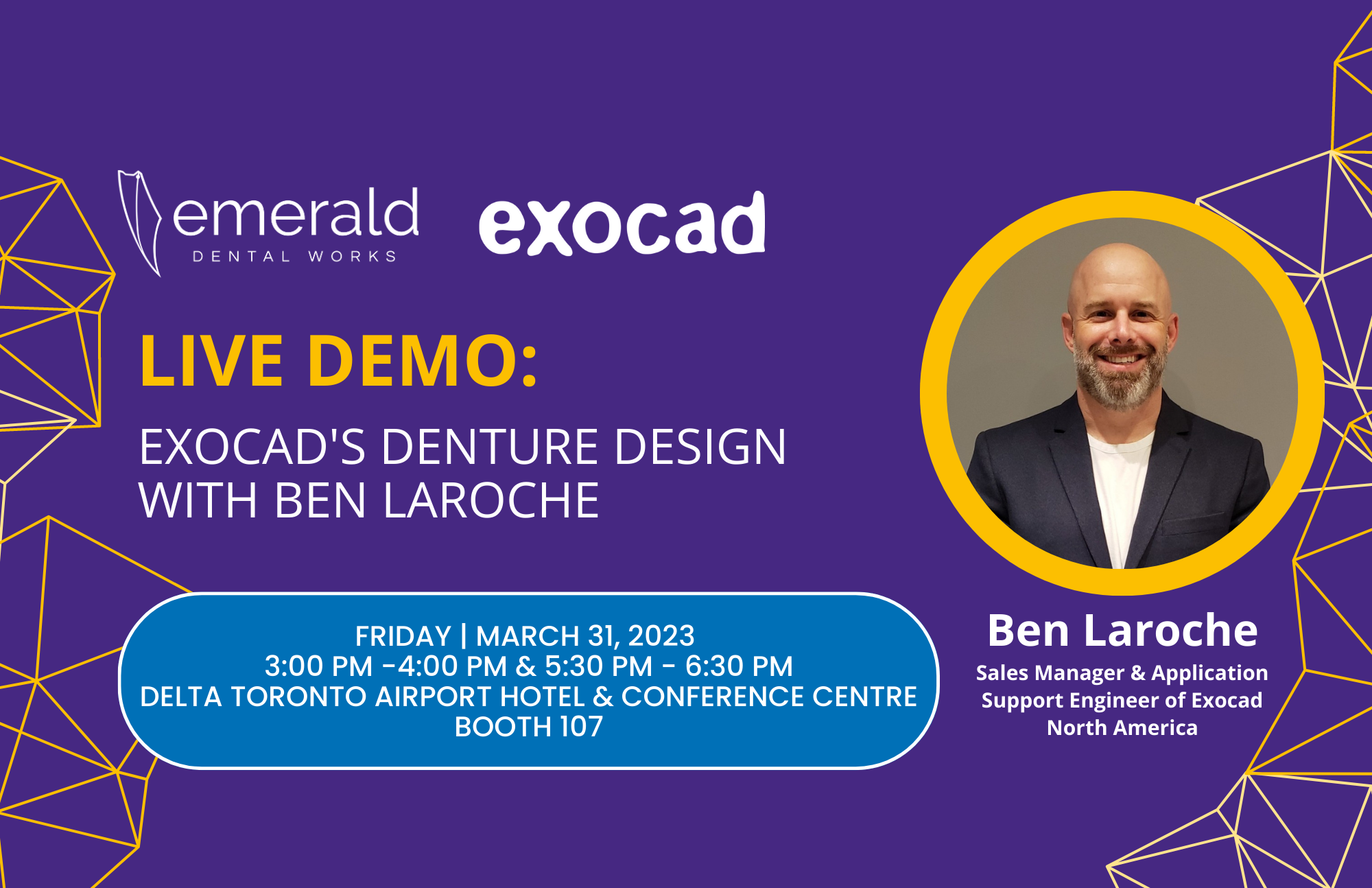 DATE:
Friday, March 31, 2023 - Saturday, April 01, 2023
TIME:
All Day
LOCATION:
Delta Toronto Airport Hotel & Conference Centre
655 Dixon Road, Toronto, ON
Back to Blogs