A year with Medit i500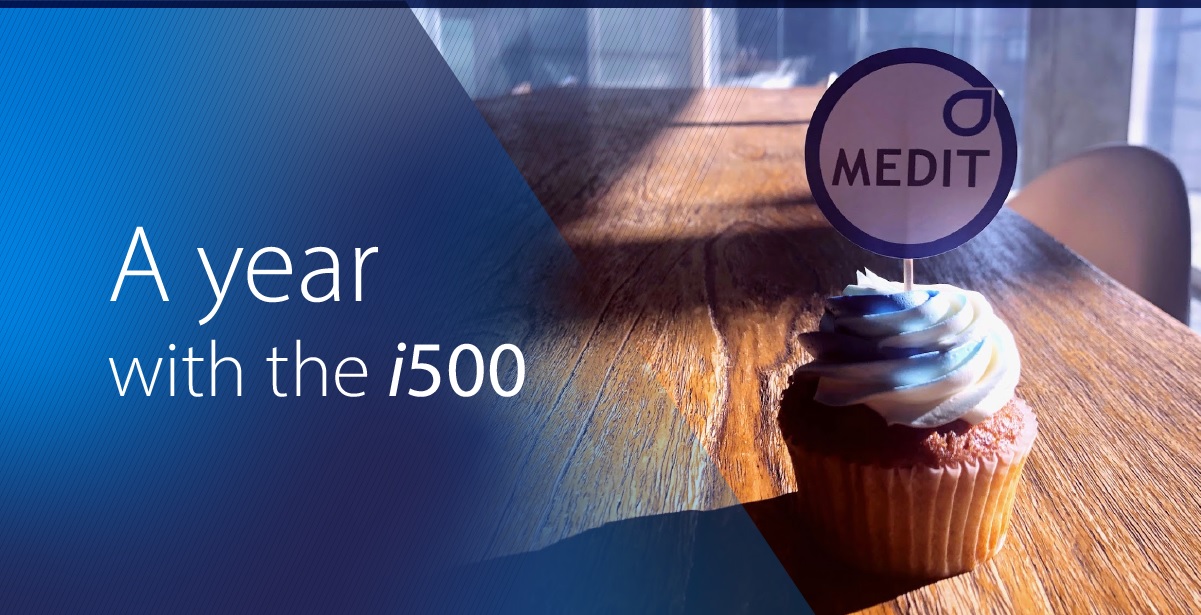 ---
With the release of Medit's intraoral scanner, the Medit i500, the company reached another highly valuable milestone. Combining speed, accuracy, and constant software updates to add new functionalities and further improve the scanning performance, the i500 has quickly become an industry favourite and Medit's flagship product. It's been a thrilling year since its release of constant software releases and customer communication.
Medit has no one else to thank for this success, other than the amazing users and their passion for solutions. Medit has been around for almost two decades but their journey in the dental field has just begun.
The goal is clear: Medit will always invest most heavily in technology to repay the trust, respect, and love they have received from their clients. This will allow patients to keep receiving even better treatments and hopefully contribute to making the lives of dental professionals significantly easier. One year with Medit i500 has proven that medit is in the right track on realizing this goal!
Since the launch of Medit i500, Medit is consistently upgrading their software, based on feedback from users, and they're pleased to be able to continue this journey with our community as we strive to greater heights.
They did a minor software update four months after the official launch, which includes improvements to Medit Link which were highly requested by the users. This included adding a scanbody scan step for Post & Core, enhancing the post-processing step and integrating the software with colLab Scan. They also improved the alignment algorithm in Medit iScan.
Barely six months after, Medit released a major update for both Medit Link and iScan, with help from the community who tried out the beta versions of this upgrade. Some highlights of the update to Medit iScan v1.2.0.0 include the option to scan impressions and only scan certain high resolution, the pre-operation scan stage, the option to scan with white light, and various functions which allow users to manually adjust scan depth and filtering levels.
Medit has always been proud of their open communication with the community because they believe that their success is possible only because of the community. Especially in the past year, thanks to the constant feedback and suggestions by users on the Facebook group, they have improved our software tremendously!
As Medit i500 Celebrates its birthday, it also celebrates the approval of Health Canada. At long last, it is now available to be purchased in Canadian Dental Market. You can purchase your own Medit i500 starting today.
so what are you waiting for? Contact us now and learn more on how to get your own Medit i500.

Back to Blogs