Exocad DentalCAD 2.4 Plovdiv
Digital dentures were never so easy!
At the end of 2019, exocad GmbH announced the worldwide availability of the new software version DentalCAD 2.4 Plovdiv - after Matera in March 2019, the second comprehensive release of the year. One of the highlights is the significantly enhanced FullDenture module, which now also allows the design of removable single jaw dentures in a guided digital workflow. With the new and expanded functionality in the FullDenture module, practically all digital full denture production methods can be mapped. Whether printing or milling, readymade or individually designed teeth - with the new Plovdiv release, digital full dentures can be implemented more easily than ever before. With this release, exocad provides users of the leading dental CAD software with an innovative tool with great future potential. Dental technicians can now gradually prepare their laboratory for the digital fabrication of complete dentures.
"Plovdiv is the second major release of DentalCAD in the last year. This release contains 64 new features and 45 extended functions that make our software even more attractive for every dental technician. This time, the focus of our innovation is on removable dentures and advanced implant-supported bridges", said Tillmann Steinbrecher, CEO of exocad.
The straightforward user guidance characterizes the entire exocad software portfolio. The exocad wizard, tried and tested for years, also guides dental technicians step by step through the FullDenture module - a great advantage especially for new users. Experts benefit from the unique flexibility of the software, which gives them maximum design freedom via the software's expert mode. The prosthetic tooth library has been expanded to include well-known manufacturers such as Vita, Dentsply Sirona and Ruthinium. With selected libraries it is even possible to scale and modify the existing shapes allowing users to manufacture their own denture teeth in a variety of production methods.
Visit our Shop for your software needs!
New Features and Updates:
Improved thimble crown design
Total Flexibility in Manufacturing 3D Printing and Milling
Easily Design Sigle-Arch Dentures
Largest and Most Comprehensive Denture Tooth Library on the Market
Simplified Model Analysis
Multi-Stage-Milling Process: Mill Base and Trim Teeth
Truly open software provider for the Dental CAD/CAD Industry
Virtual Articulator module: the FAG Quickmaster articulator has been integrated and is now available in the virtual library
Model Creator: new parameters are available which allow dynamic adjustment of the offset around the model analogs.
PartialCAD: seamless combination of PartialCAD and DentalCAD
Bars: advanced dedicated workflows to design offset structures on scanned bars
Jaw Motion module: digital facebow support for the virtual articulator.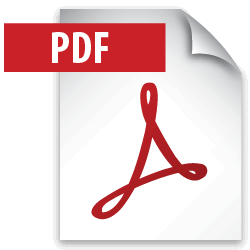 Back to Blogs