i500 vs. Other Intraoral Scanners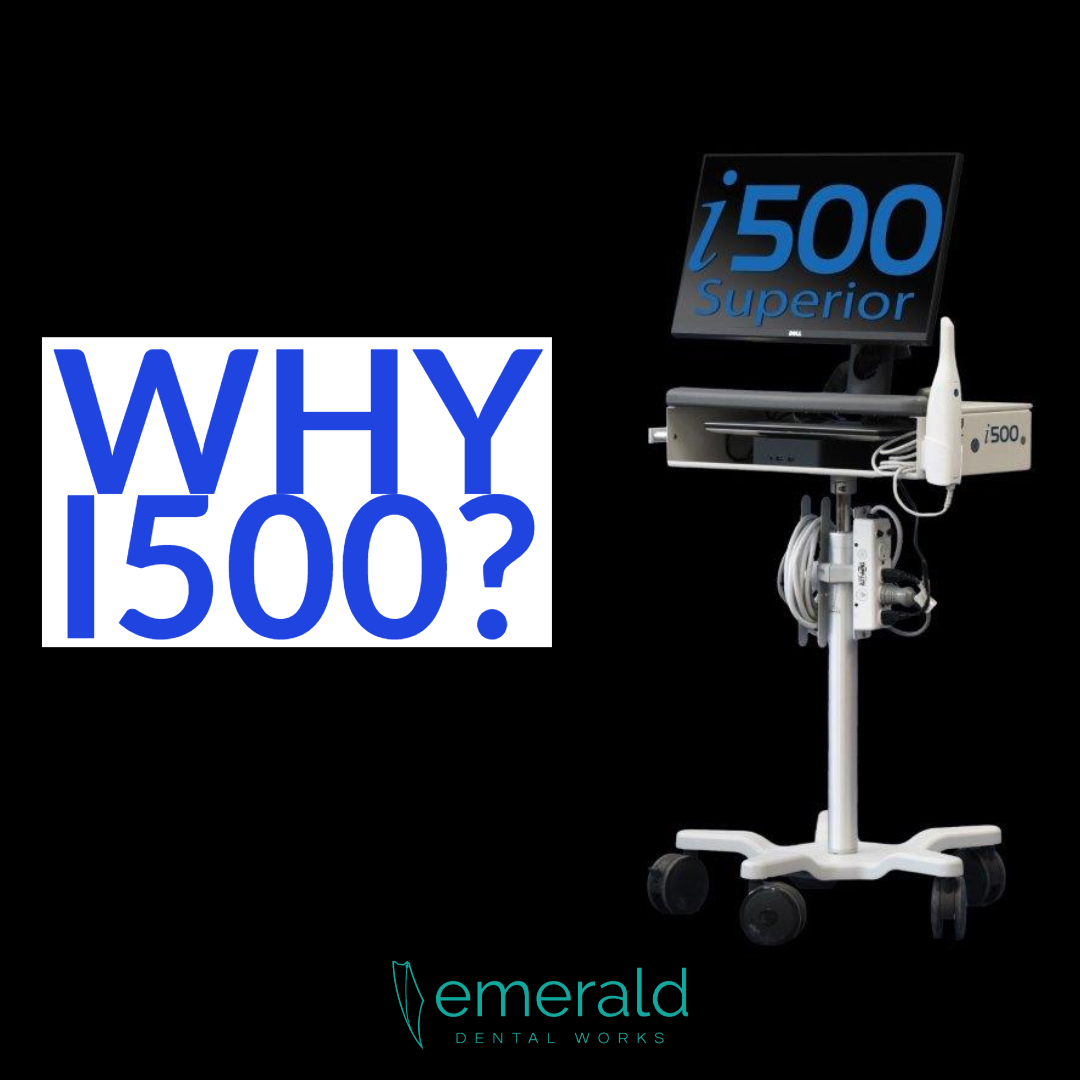 Emerald Dental Works is proud to introduce the Medit i500. This intraoral scanner is currently one of the best iOS Scanner in the market. It is packed with great value, efficiency and productivity. Medit i500 delivers great value and High ROI compare to other leading intraoral scanner in the market, but Medit did not trade efficiency with value because within the scanner is a flexible system for integrated CAD/CAM workflow. it allows you to export STL files for an easy file transfer and thus optimized collaboration. The scanner also delivers with an impressive speed because of its intelligent scan-detecting algorithm and two high-speed cameras for a quick and efficient intraoral scanning.
The Medit i500 is currently pending with Health Canada's Approval but when it is approved Emerald Dental Works will be ready to distribute you this long-awaited Intraoral Scanner.
More Information about the Medit i500 Intraoral Scanner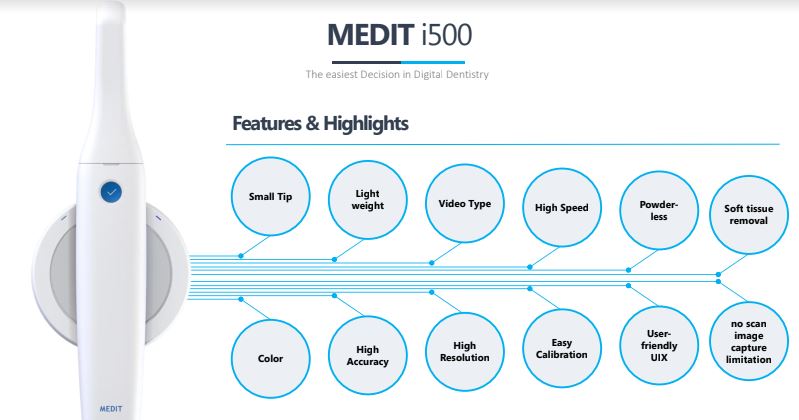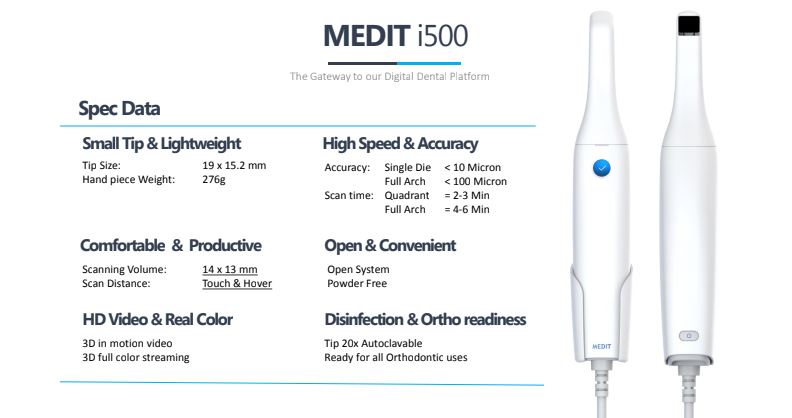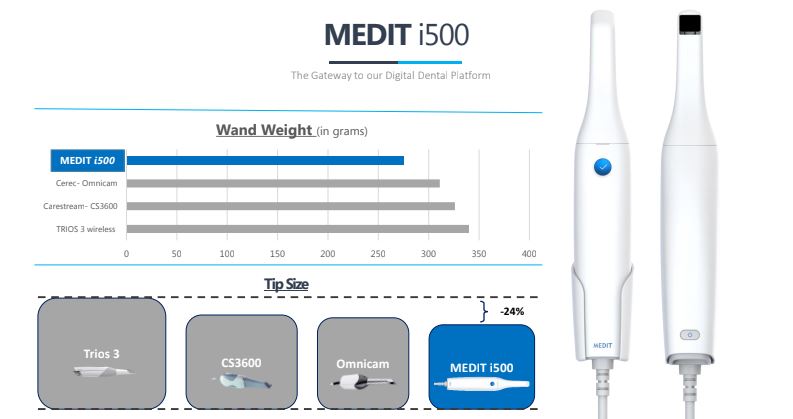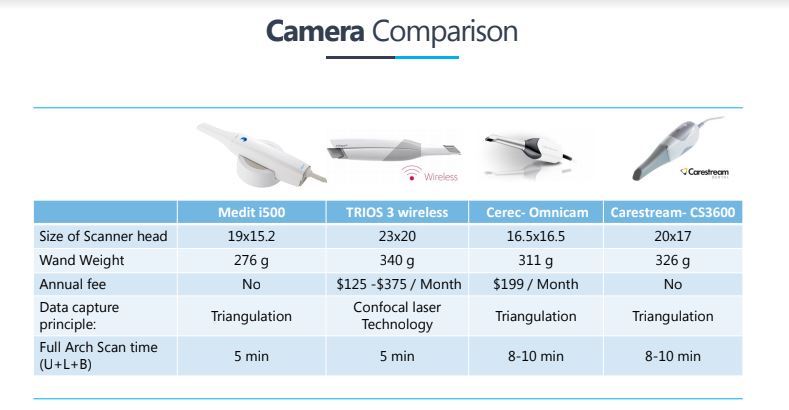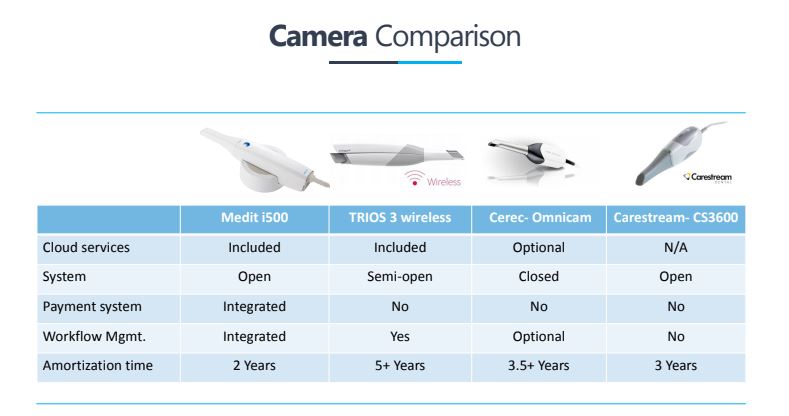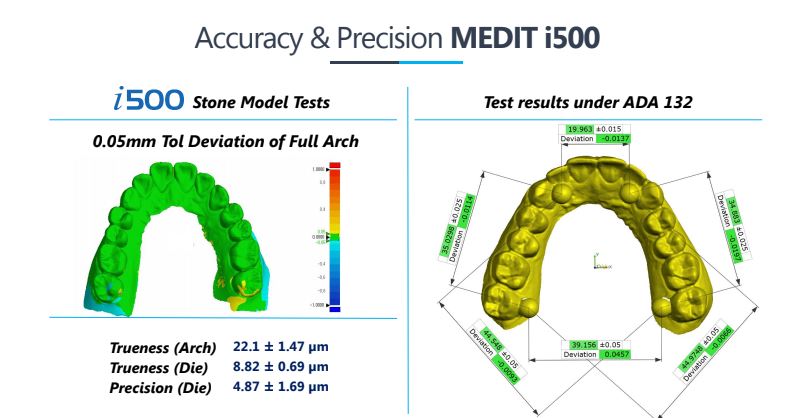 Back to Blogs