The Envision One Desktop 3D Printer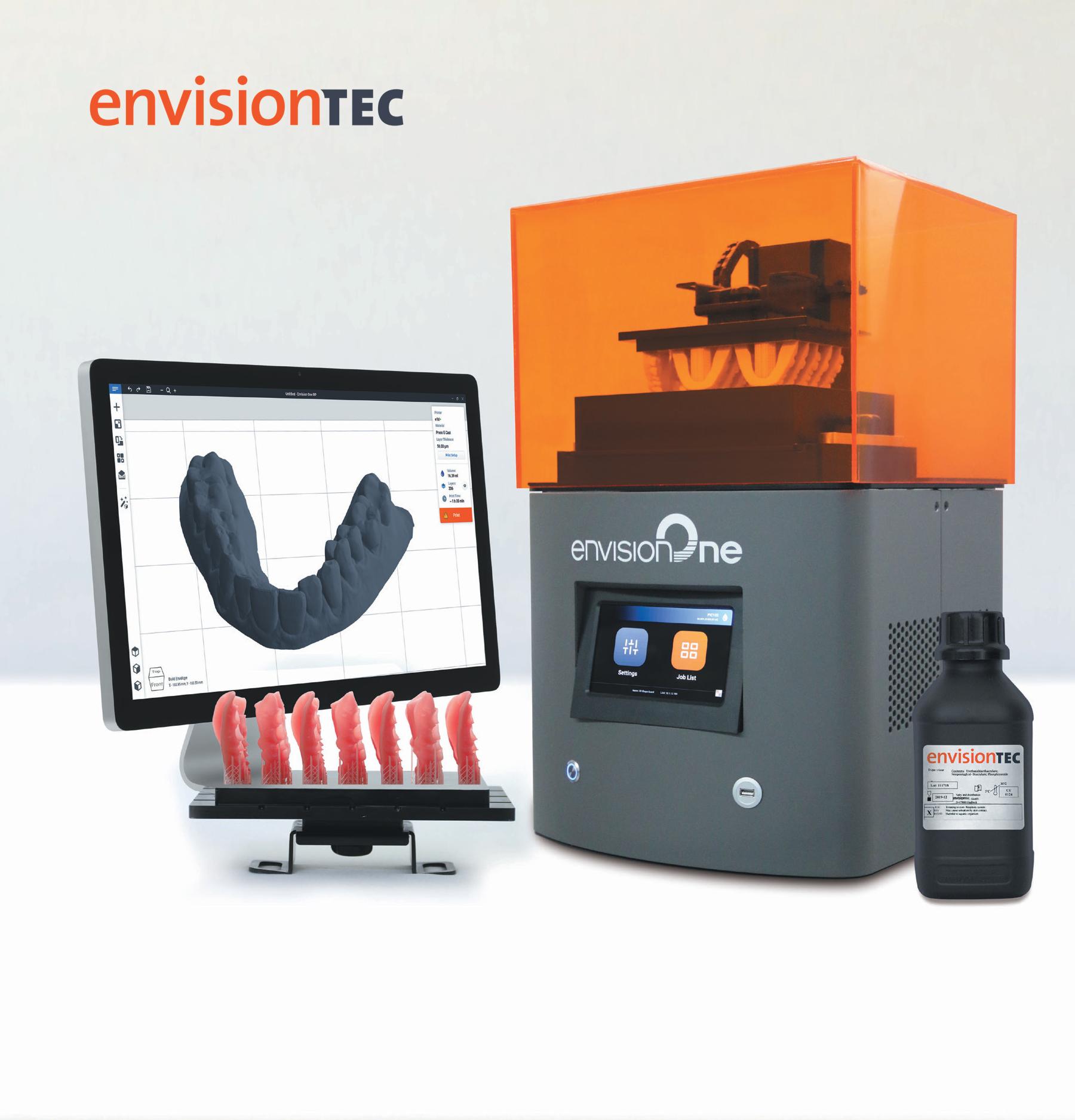 The Ultimate 3D Printing Solution for
Digital Dentistry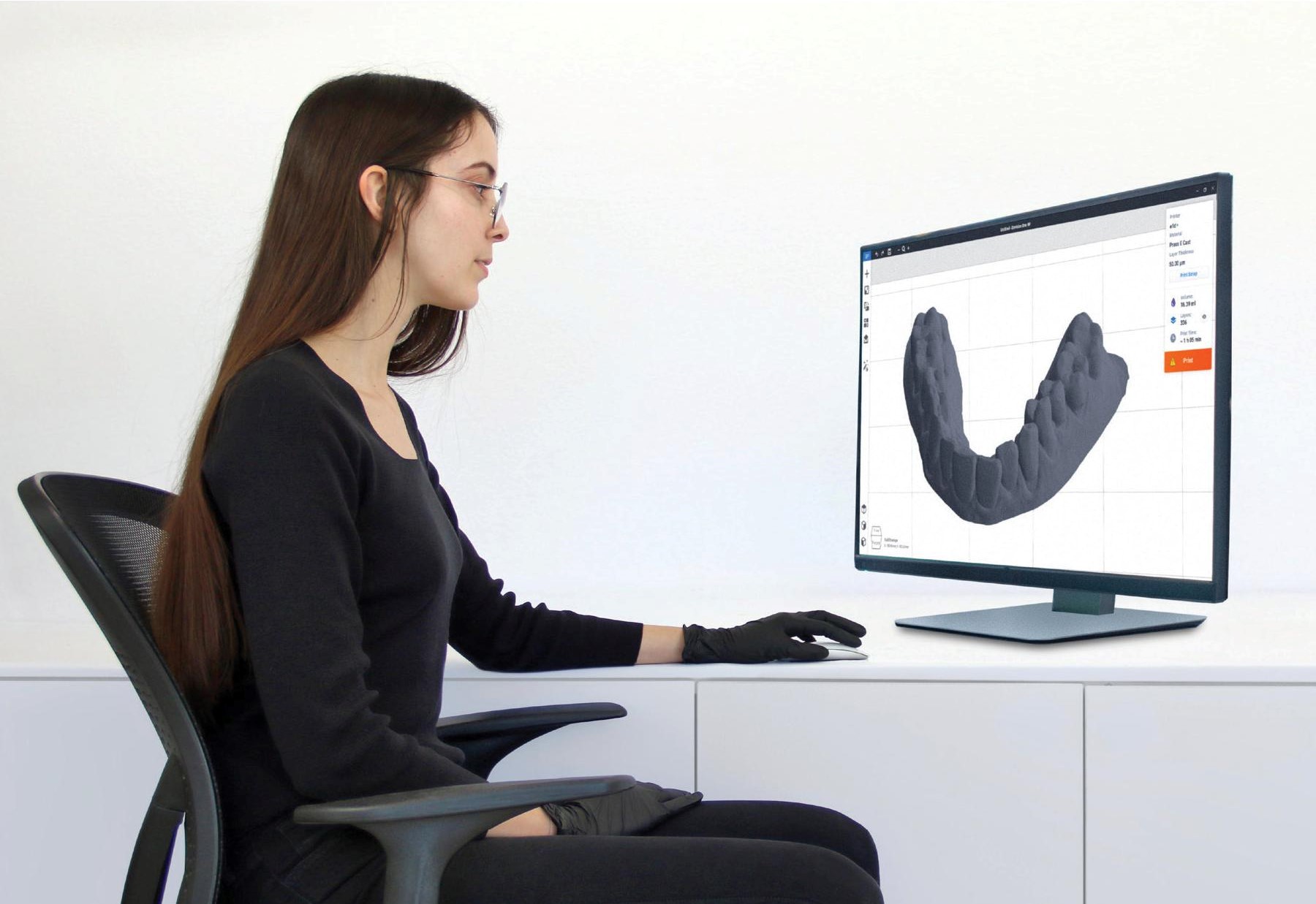 The All-in-one System for Digital Dentistry
You only need one 3D printer to produce the widest variety of high-quality dental and orthodontic applications. With the ability to print 6 full arch orthodontic models in 15 minutes to 10 full dentures in under an hour and everything in between, the Envision One cDLM is the answer you have been looking for to help your laboratory or practice join the digital dentistry revolution.
EnvisionTEC has spent years working with industry leaders to be sure that everything from their machines to materials to software is compatible with all the leading scanners and software you already know and love. The Envision One comes with EnvisionTEC's easiest processing software yet, ready to deliver optimal results in a minimum of time. You only need one, but after you've seen how much digital dentistry can transform your business, you just might want more!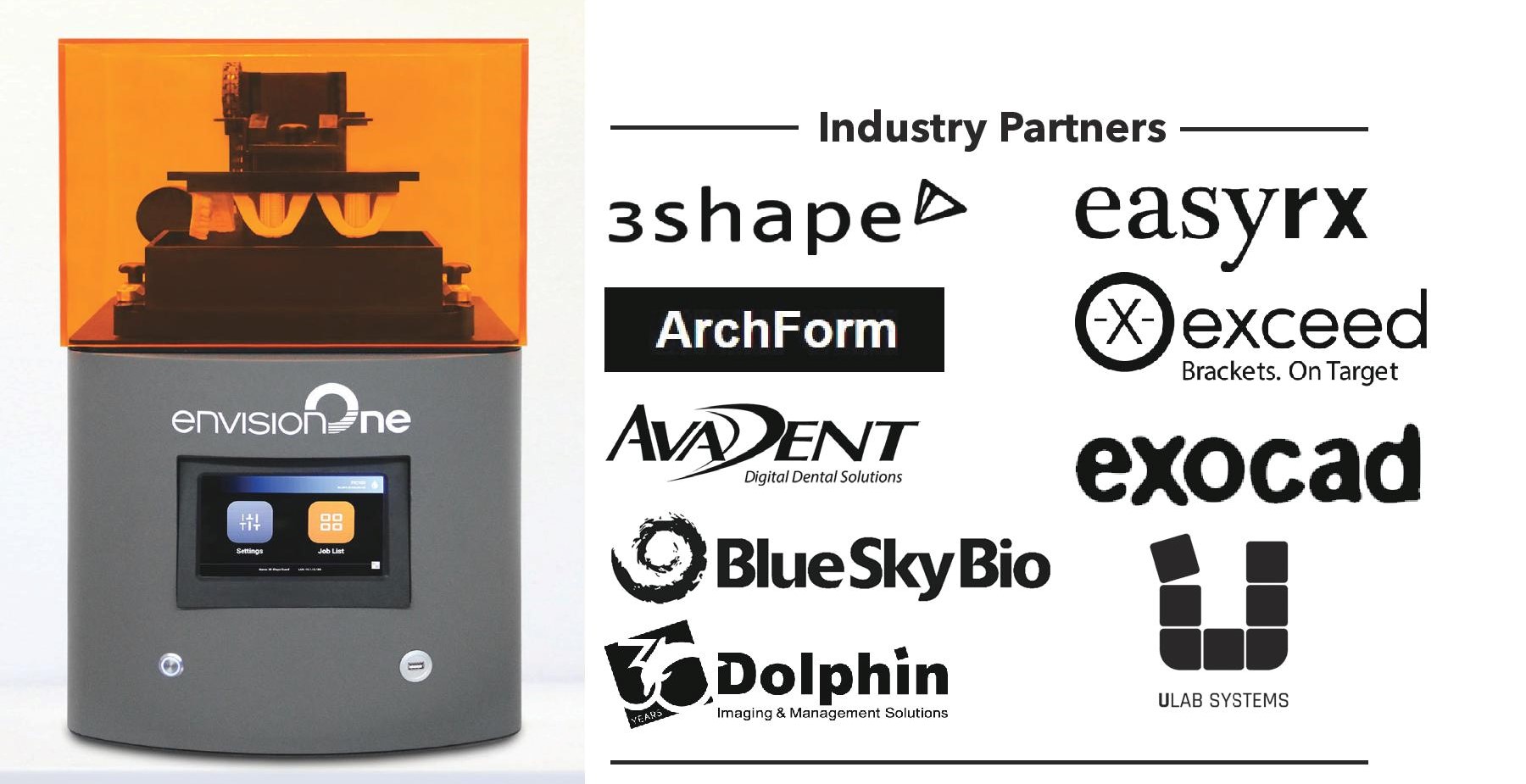 High-Resolution, Fast and Accurate
The Envision One cDLM Dental 3D printer has a native XY resolution of 93 μm and a dynamic Z resolution ranging from 25 to 150 μm, depending on the
material being used. EnvisionTEC's patented Contour Gray Scaling technology allows for an XY resolution boost to 60 μm capability, making it ideal for a wide range of dental and orthodontic applications. With a useable build area of 180 x 101 mm, high-speed production is at your fingertips.
The Envision One utilizes EnvisionTEC's patented cDLM technology, which eliminates the separation forces that are commonly a problem with SLA and
DLP printers which print upside-down. Large parts and/or multiple parts with flat surfaces can be built easily and with incredible accuracy.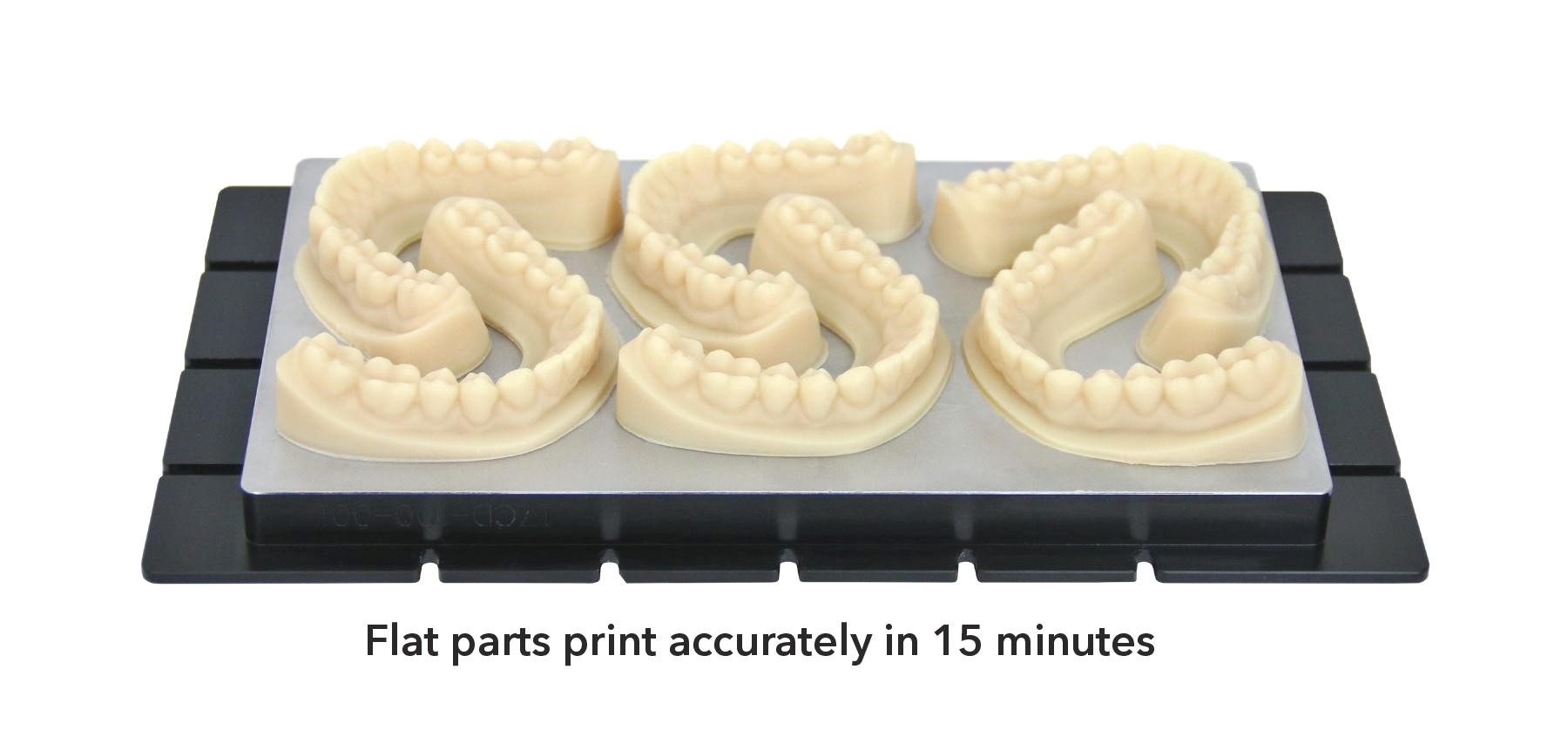 Streamline Your Work Process
Boost your efficiency while increasing your bottom line. EnvisionTEC's suite of dental materials available for the Envision One allows you to produce a variety of applications quickly and inexpensively. Whether you use an intraoral scanner or 3D scan traditional impressions, you can be sure your Envision One will give you the quality results your clients expect from you.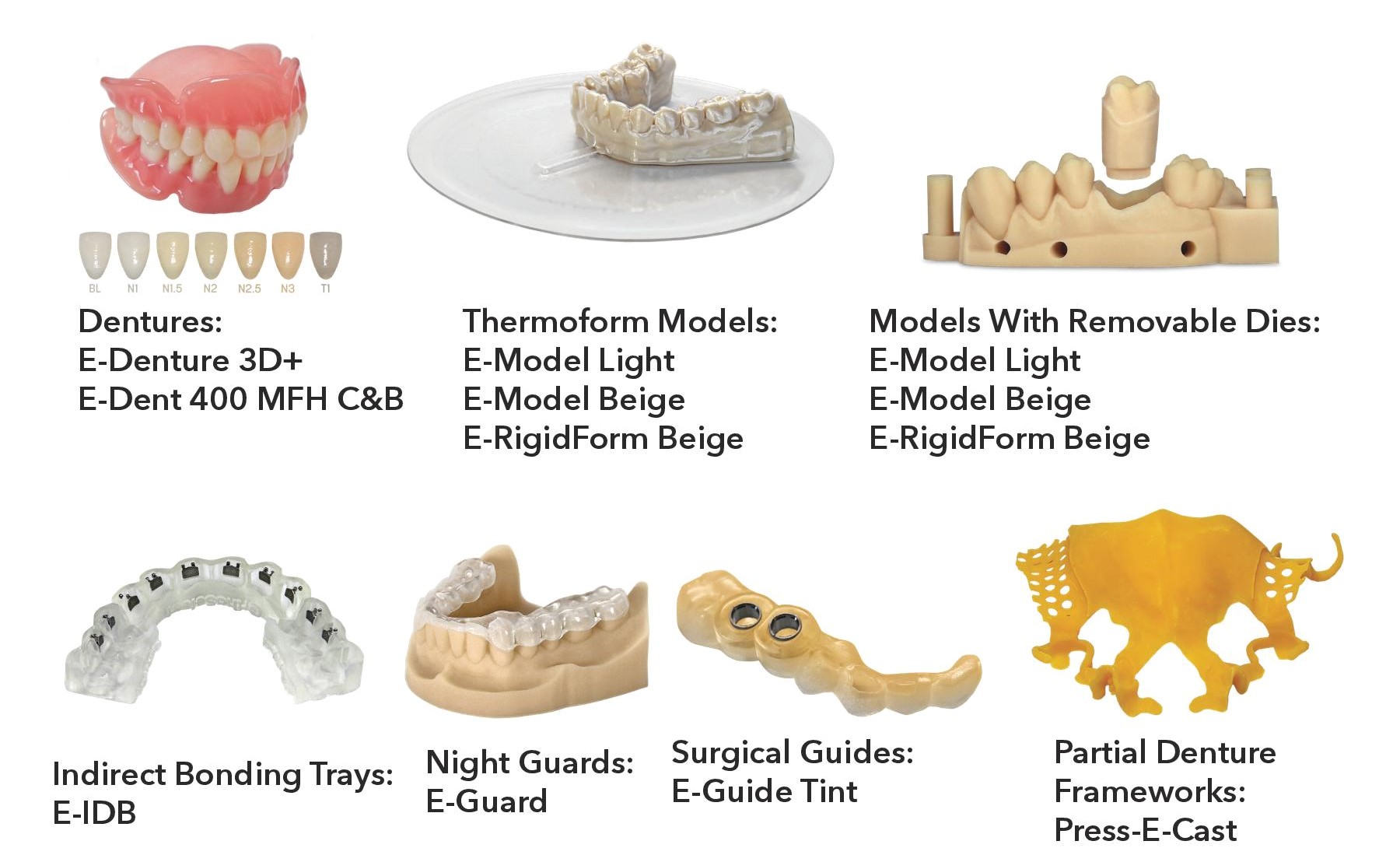 Powerful, User-Friendly Software
The Envision One Rapid Prototype (RP) software takes print files and translates them to the printer. The user interface was designed to be fast and extremely easy to use.
Supporting models on the Envision One software is also meant to be as easy as possible, allowing for automatic support generation determined by the software to give you a successful print each and every time.
The software then connects easily to the Envision One printer, making it a matter of pressing a few buttons to transfer the information to the printer.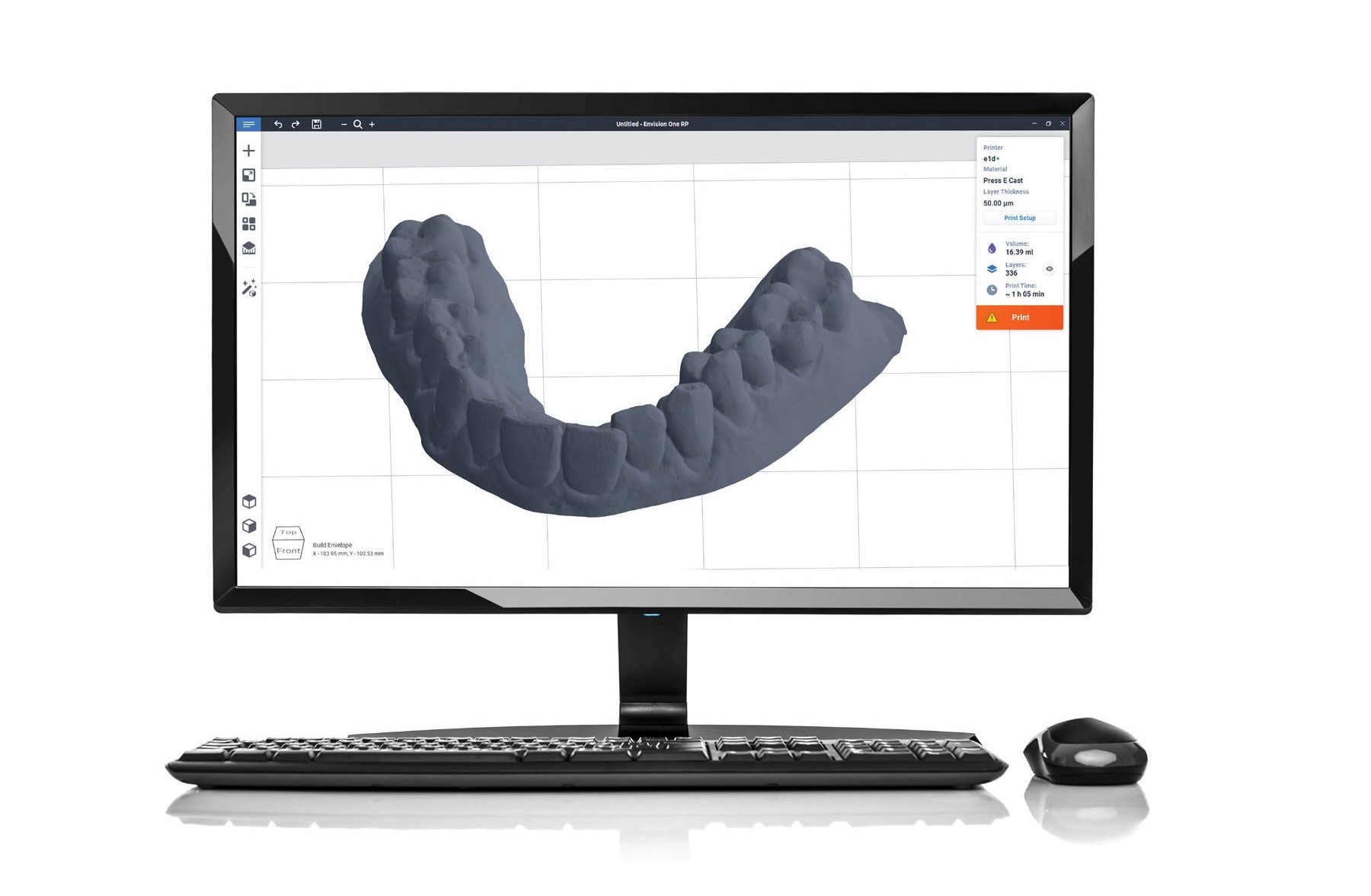 cDLM Technology
What makes EnvisionTEC's cDLM systems more reliable and able to provide repeatable results over time?

• cDLM is the only 3D printing system that deploys two linear slides on each Z-axis to eliminate any rocking of the platform from side to side that could
translate to layering effects in the Z direction.

• The Z assembly is machined to high precision with closed feedback ratherthan the standard casted ball screw.

• The cDLM uses a 385nm, LED-based engine with UV glass optics instead of plastic optics. This reduces inaccuracies associated with aging (yellowing)
of the plastic optics over time.

• The unique domeless basement deployed in EnvisioTEC's cDLM technology eliminates the issues associated with inaccuracies from center to edges
and boasts an average lifespan of 300 builds.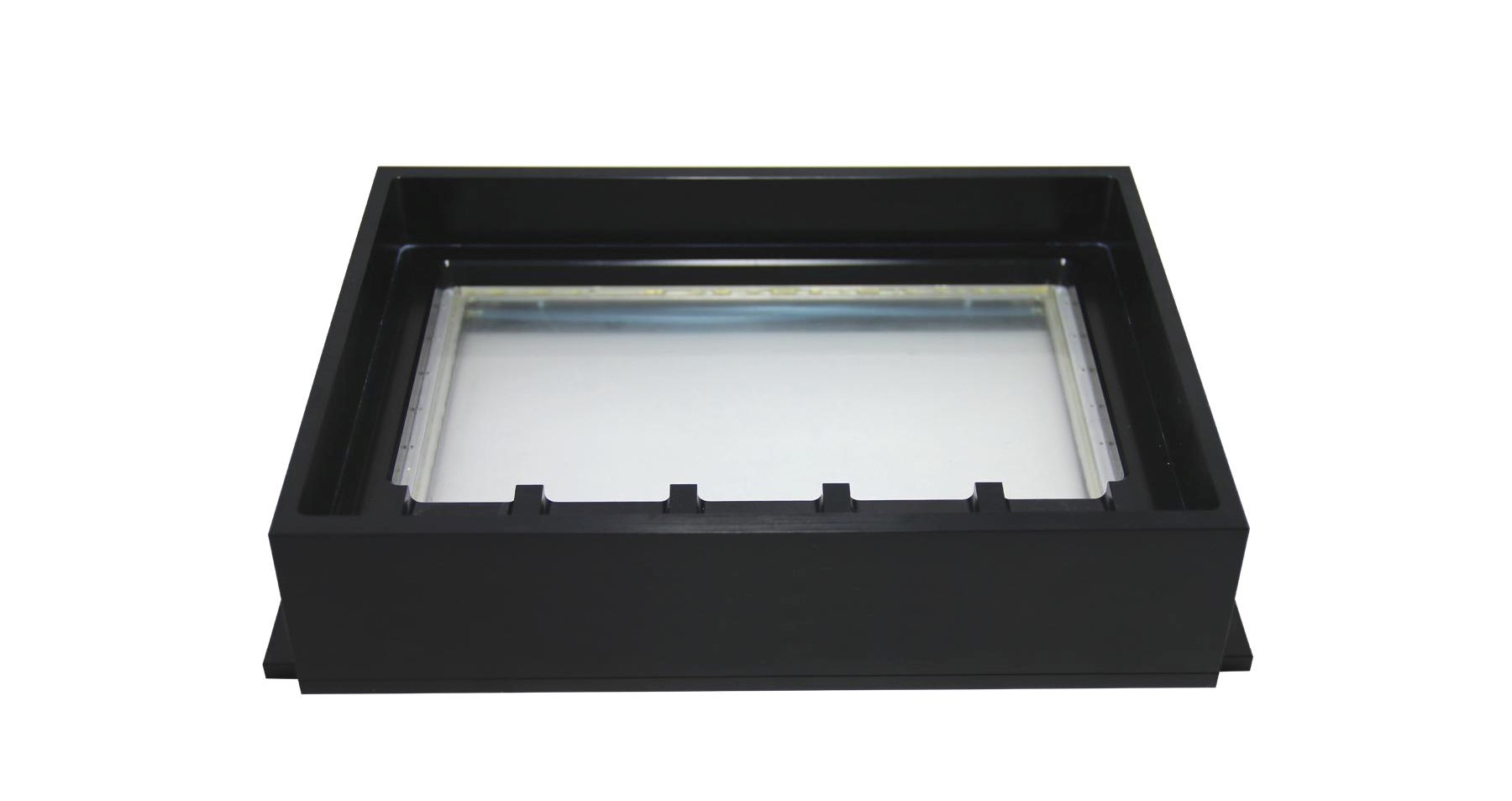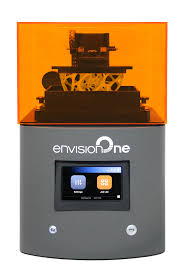 What's in the Package
• Envision One cDLM Dental 3D Printer
• User Manual
• Envision One RP software manuals
• 50 mm scraper
• X-Acto knife with a blade
• Hex wrenches
• Power supply cord
• 0.15 mm feeler gauge
• Cables
• Mixing cards
• Protective gloves, non-powdered
• Basement kit: basement, material, material
tag, two build styles
Back to Blogs