The New DWX-52DCi
The Ultimate in 24-Hour Productivity
Now with performance monitoring software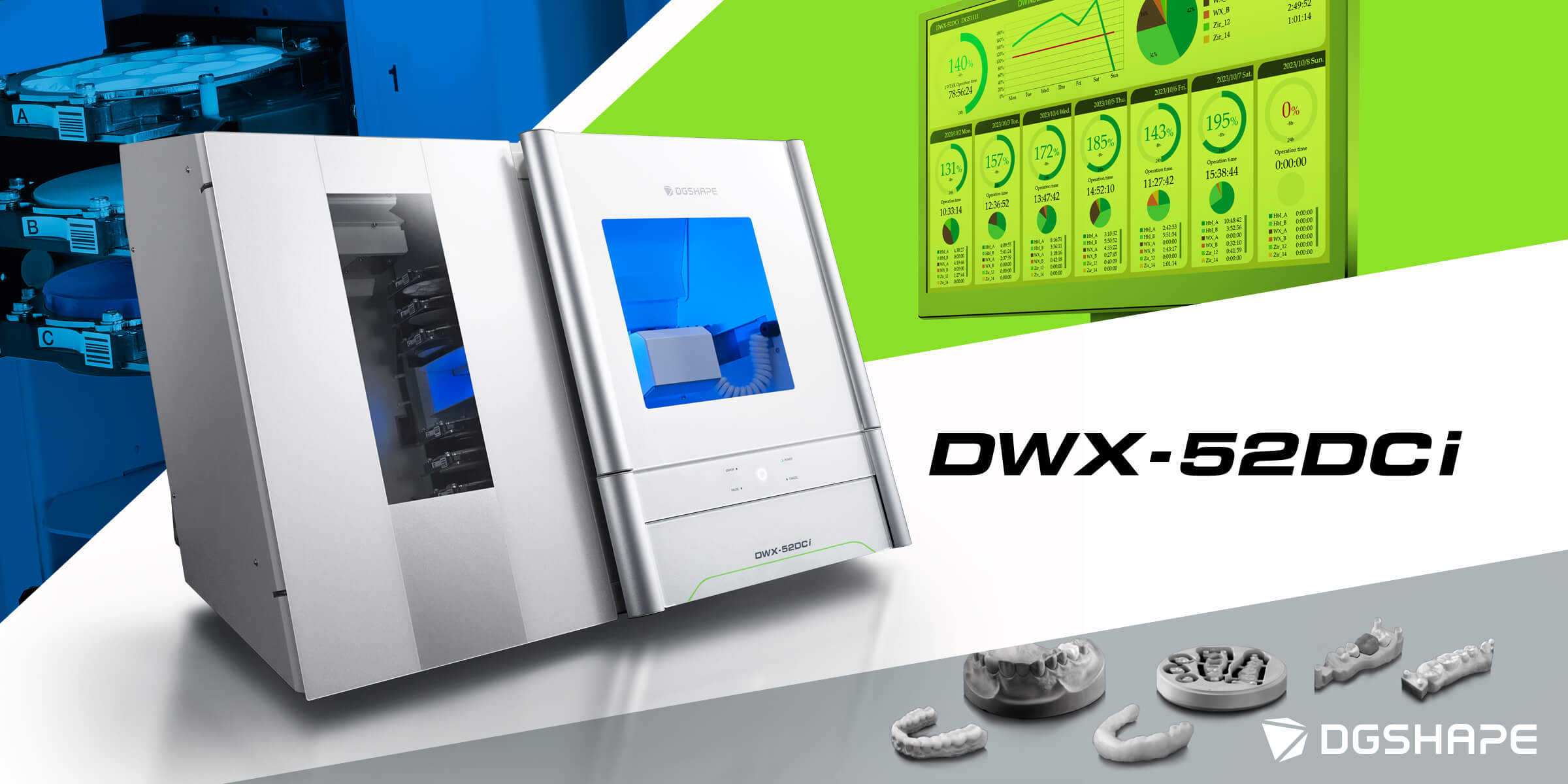 Transform Your Business
The DWX-52DCi 5-axis dental mill includes new productivity monitoring software and an Automatic Disc Changer (ADC) to streamline milling of a broader range of prosthetic materials. Capable of unattended milling day and night, it boosts performance while the dedicated software provides integrated monitoring of operating conditions, materials and tool conditions. The result is an exceptional level of management tools for increasing long-term profitability and redefining lab production processes.
Intelligent, Unattended Milling
The DWX-52DCi dental milling machine now comes with performance visualization software and other intelligent updates. Power it on, let it go, and automatically mill numerous dental restoration jobs with complete unattended confidence.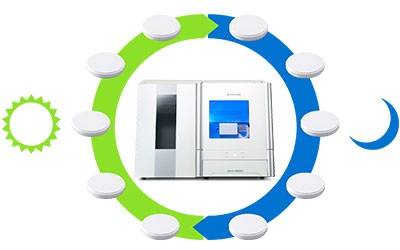 Increase productivity overnight and during the weekends with a dental mill that continues working, even when your lab is closed.
Load up-to six different 98.5mm disks with an easy-to-use adapter system and mill material discs in succession– an optical barcode system optimizes workflow to manage multiple shades of zirconia and PMMA materials.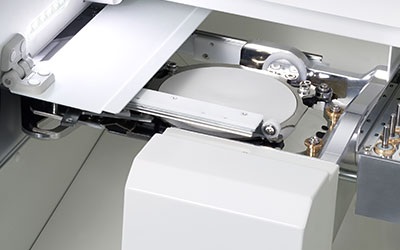 An Automatic Disc Changer (ADC) enables continuous milling of traditional materials as well as gypsum, PEEK, glass fibre reinforced resin, composite resin and CoCr sinter metal material discs and blocks. It also optimizes user workflow by milling different shades of zirconia at once.
Mill jobs without stopping production with an Automatic Tool Changer (ATC) that features up-to 15 tools that swap-out automatically.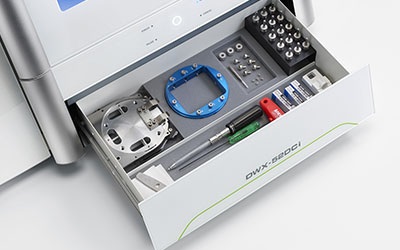 A convenient built-in storage drawer combines with an included adapter rack for efficient organization and storage.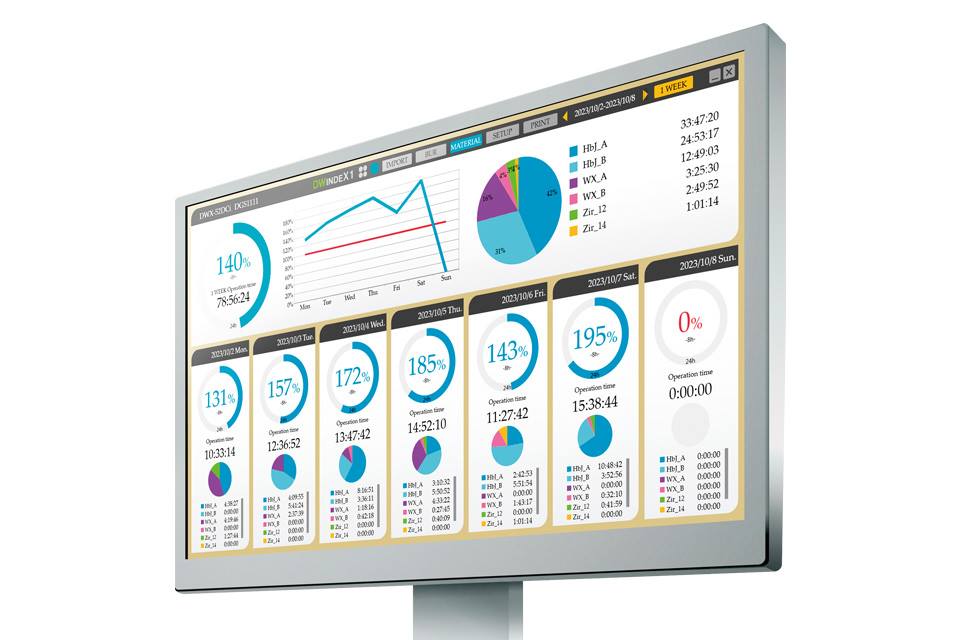 New DWINDEX performance visualization software helps you run a more productive and efficient business by accumulating and analyzing your data.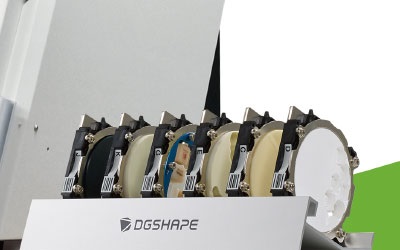 Six pre-loadable material adapters that combine with an included adapter rack for efficient organization and storage— cue up your zirconia, glass fibre reinforced resin, composite resin CoCr sinter metal and other material discs.
Reliable Milling Now Comes with Upgraded Efficiency
DGSHAPE by Roland takes thirty-years of reliability and innovation and combines it with next-level production to meet the needs of today's growing lab businesses. The new, upgraded DWX-52DCi dental mill features DWINDEX performance visualization software and an advanced dust collection system for smart and clean operation.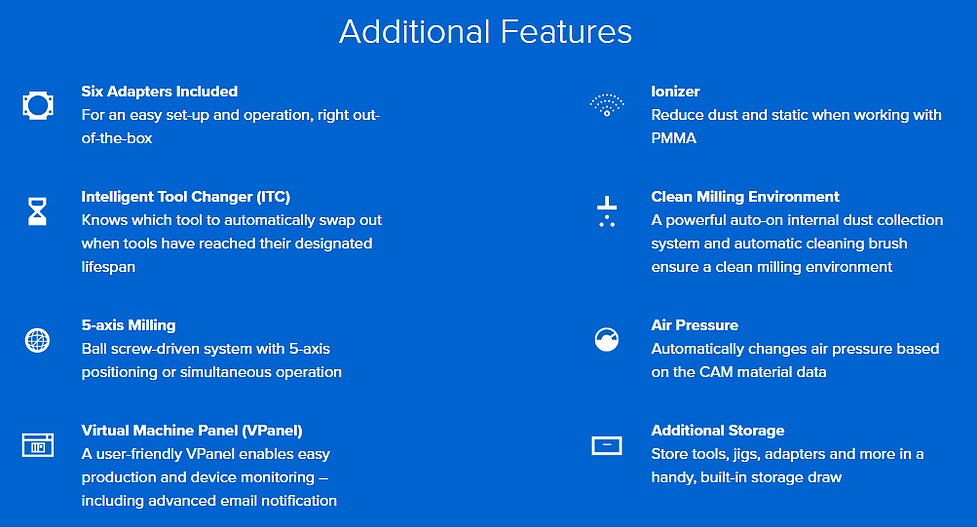 Back to Blogs