Emerald's Medit i500 Packages
Medit i500 Specifications
Tip Size - 19 x 15.2MM (WxH)
Scanning Area - 14 x 13mm
Overall handpiece length - 266mm
Weight - 280g
Imaging Technology - 3D in-motion video technology
Colour - 3D full-colour streaming capture
Connectivity - USB 3.0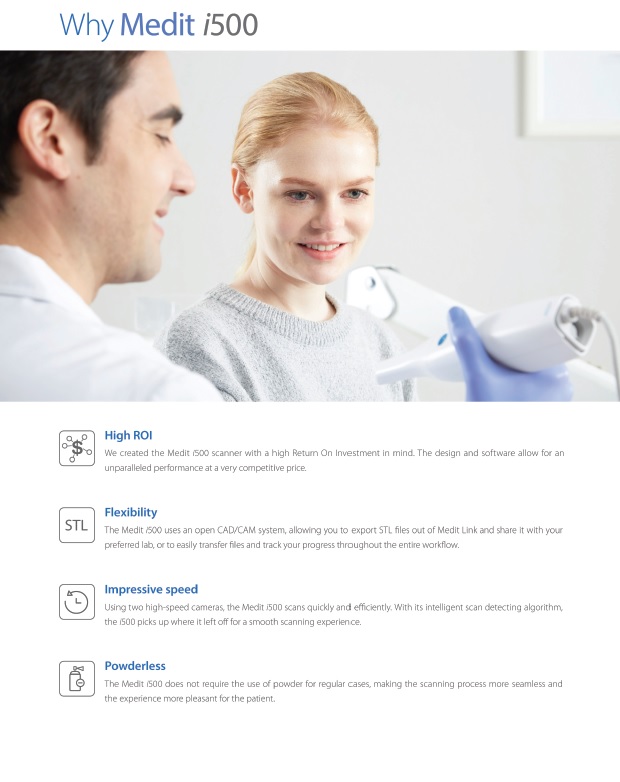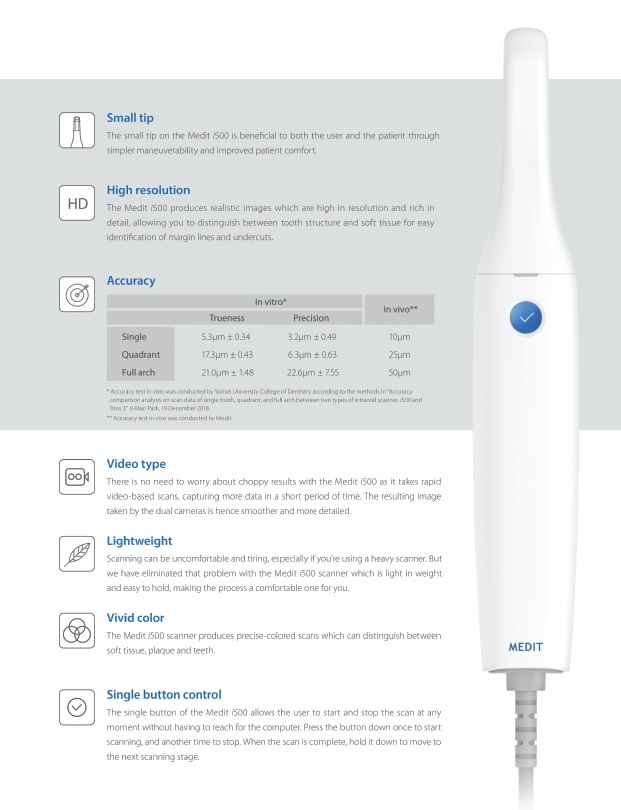 Can't decide on which one you need? We have options . . .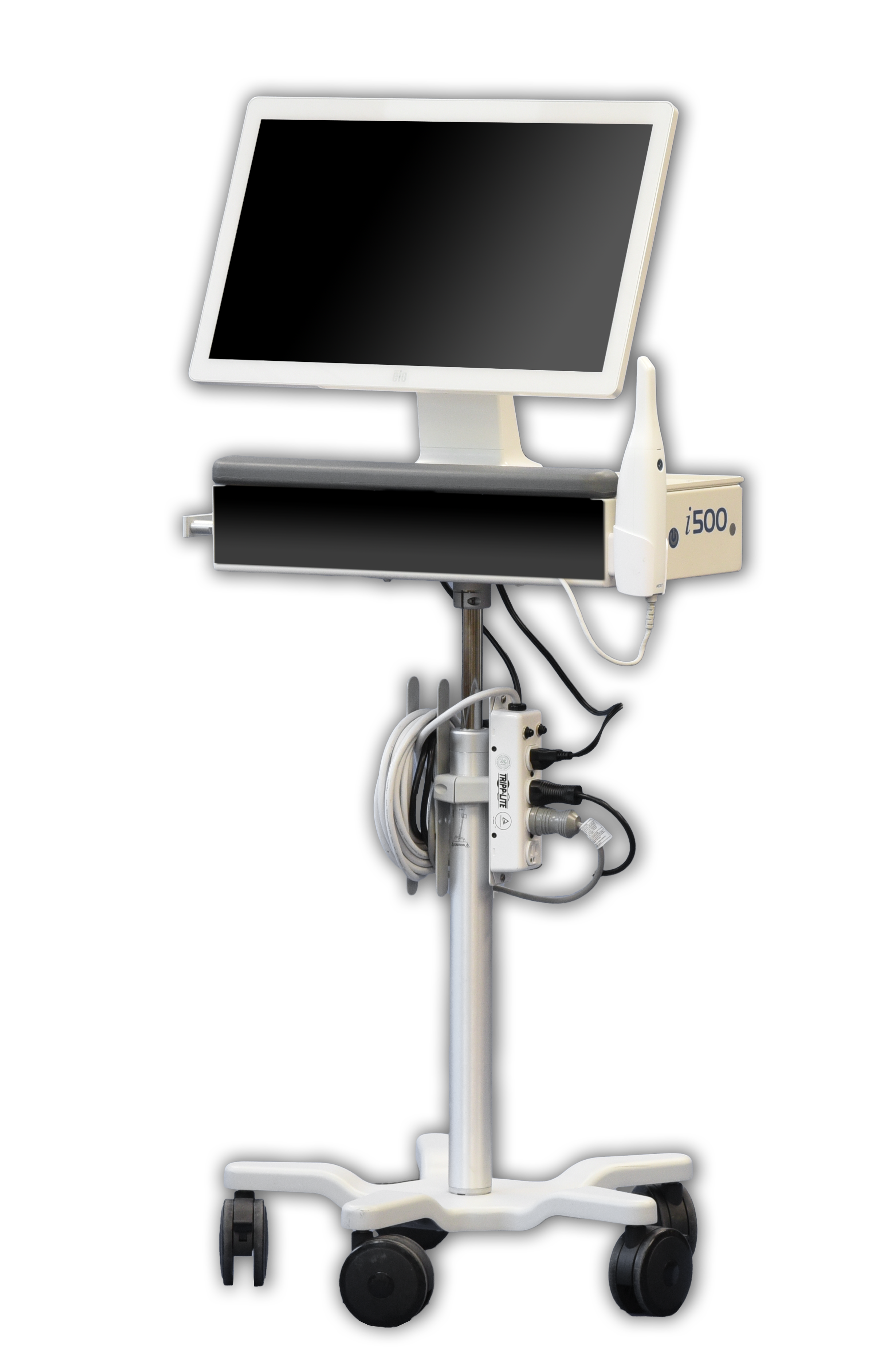 i500 Superior: Ease and Ergonomics
The Superior work station designed for modern dentistry and with the user in mind.
23" wide-format movable touchscreen, offering you an ergonomic work platform.
The medical-grade cart with a pneumatic adjustable height allows
for better work position that can be easily taken from room to room.
Movable touch-screen Scanner in the ready position.
Plug and scan set-up.
Height adjustment of 25 cm.
Sturdy 5-wheel base.
Easy to take from room to room.
---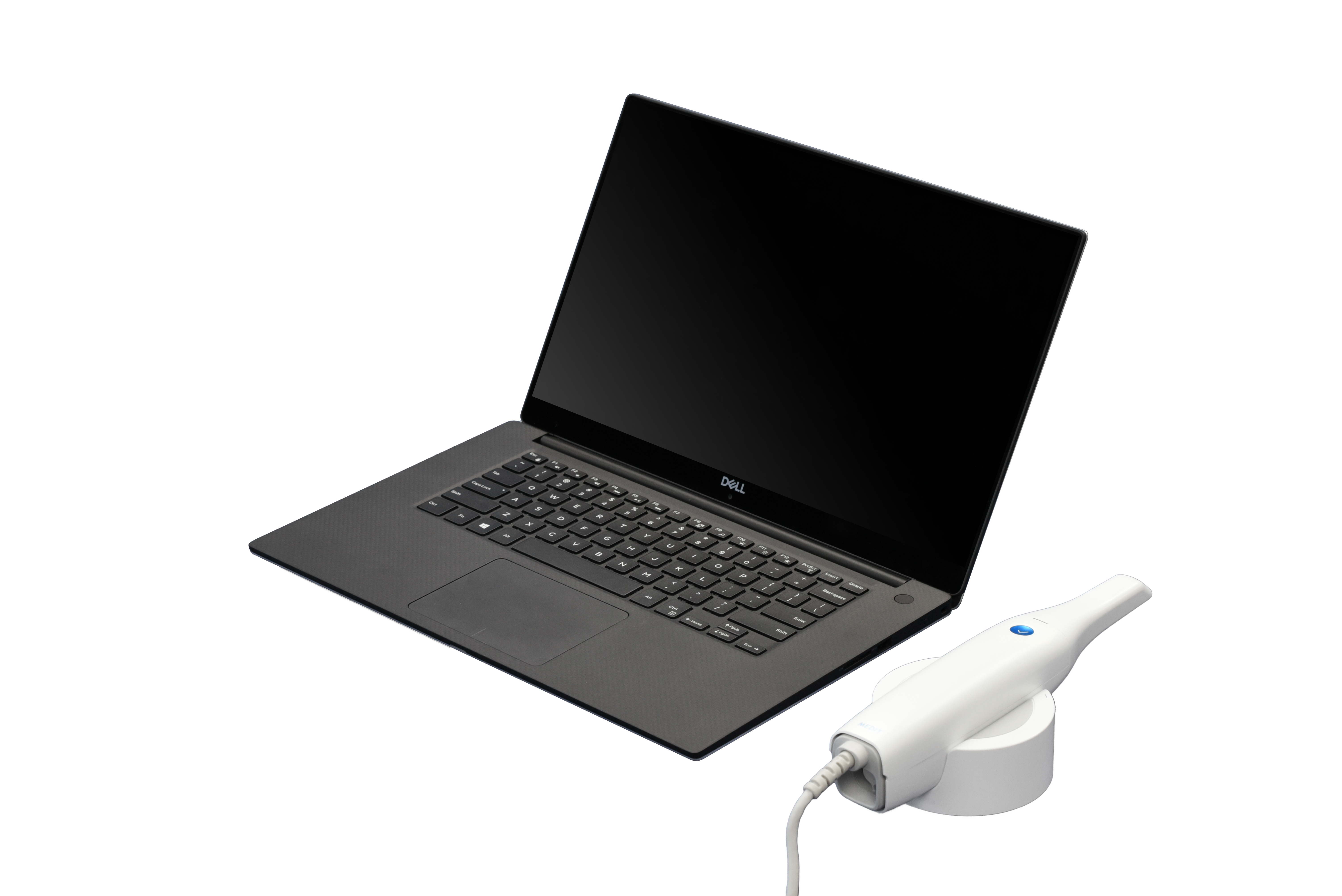 i500 Flex: Portability

This Flex work station is the laptop and the i500 scanner.
The advantage is portability and ideal for use in a multi-office practice.
The scanner and laptop can be used with the same medical-grade cart as the Superior.
---